Welcome to the new Angwan Rogo, a previously high-risk conflict area in Jos
5 min read
A street in Angwan Rogo witnesses high business activities with Christians and Muslims participating
Angwan Rogo is a suburb in Jos North Local Government Area of Plateau State, about 113 mi north-east of Abuja, Nigeria's capital city. The community borders the University of Jos, Bauchi Road campus to the South, and Terminus, the city's commercial centre to the north.
In 2001, violent clashes broke out between Christians and Muslims in the city, causing an estimated 1000 deaths. Angwan Rogo, a predominantly Muslim community was the epicenter of the violence, according to local media. Human Rights Watch describes it the scene of some of the worst violence against Christians, with at least 25 students and six University staff, including two lecturers among dozens of Christians killed in the first 24hrs of the conflicts.
After the Local Government elections conducted by former Governor Jonah Jang in November 2008 ended with the then ruling Peoples Democratic Party reportedly winning all 17 LGAs in the State, a new wave of violence emerged. Once again, Angwan Rogo was the lead culprit. Many Christians who had survived the first violence fled as soon as they could. Few others who had the protection of their Muslim neighbors remained, but mostly in rented properties as theirs were destroyed. However, majority of them were eliminated in the 2008 violence.
By that time, no Church or property belonging to a Christian, except those hired out to Muslim residents was still standing. A worship centre of the Church of Christ in Nations (COCIN) in the heart of the community was burnt, demolished and converted to a refuse site. The Church had to relocate to the University of Jos staff quarters shortly later. No Christian who got into the community, except armed security operatives was sure to come out alive. In fact, it was believed that some Christians who converted to Islam we're not spared.
The area became even more popular for violence against Christians during the resumed clashes of January 2010 with even people passing by the junction along the Jos University's Bauchi road killed. By this time, even government Securities from the Christian faith wouldn't take assignments there.
Nearly 10years down however, the community appears to have learned and healed on its own. On Thursday, MK Reporters visited the area and observed high social life with businesses and other human activities moving undisturbed. Christian women were seen hawking yams and vegetables without any threats. Everyone was simply about his own business. When asked, an aged petty trader said "In this community, the problem we have always had is poverty and hunger, not religion. The politicians know this and they keep starving us to later instigate us for a piecemeal, but we are wiser now."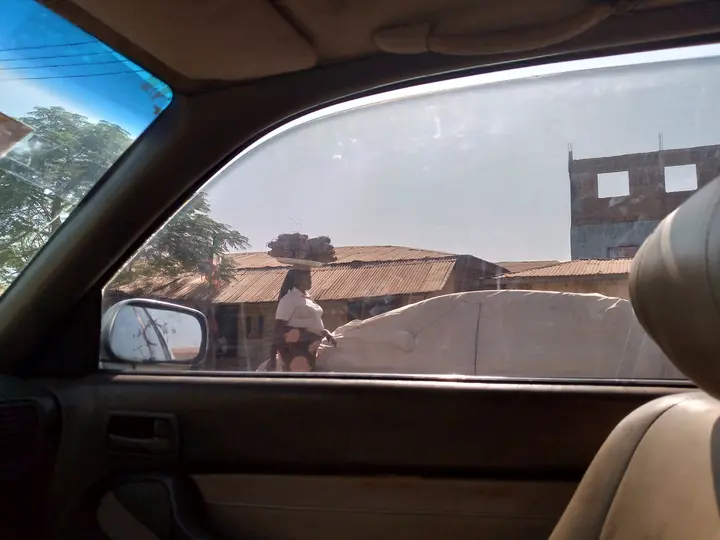 Violent cult groups
A shop owner near the Divisional Police Headquarters said the DPO was the greatest blessing the community has ever had. Since 2010 after the last religious violence, violent cult groups in the community have killed locals almost on a daily basis. Those who make up the armed gangs are aged 20-30, predominantly a group of children born or raised during or after the religious conflicts, said a Community leader, Mr. Auwal Almansur at a local peace and security dialogue forum organized by Concerned Jos Youth Association (COJOYA) in Dogon Dutse, a Muslim dominated community neighboring Angwan Rogo to the east.
"They either survived violent crises or they were born during the conflicts in Jos and they only know one page of life which is crisis," Mr. Auwal said. They are largely uneducated and idle, raised in the streets with little or no parental care. The popular violent cult group in the area, nicknamed Sara-Suka, which means to strike (with an axe or machete) and stab, therefore became their refuge. Previously a group of political thugs reportedly used for electoral violence and fraud by politicians in northeast Nigeria, but later proscribed, the group now kidnaps, assassinates, robs and intimidates innocent citizens regardless of tribe or religion.
The current DPO continuing the legacies of his predecessor, in line with the community Policing drive of the Nigerian Police Force, employed different strategies, dialogue included, in partnership with civil societies and State authorities, to depopulate the group. Most of its notorious members are now proud business owners who go to Mosques to pray and worship like every other Muslim, unlike before, when they only gathered in mountains and jungles, consuming hard drugs and planning attacks.
The DPO has been nicknamed Mai Angwa by residents,a Hausa word for "Community Chief" and is widely respected. An elderly man in the community said he would provide the Police Chief with land to build a house and stay in the area if he wished to. "We prefer a Christian DPO here to a Muslim DPO. We enjoy more of Christian DPOs because they are neutral and don't take sides with any Muslim sect," said the elderly man.
State Peace Moves
Plateau State Government in 2016 established a Peace building agency and equipped its local community based Security outfit, "Operation Rainbow", to detect and resolve threats from infancy, using dialogue and community participation. The two, headquartered in Jos North, the epicenter of most of the religious violence in the State may have created a foundation for the new emerging peace in the city.
The threats might not have completely been eliminated, but violent uprisings are gradually becoming alien. Recently, when youth protests over Police brutality were disrupted by violent groups chanting religious slogans, believed to have been sponsored by politicians, no flashpoint community in Jos North witnessed killings. Only a business suburb in the outskirts of the town called Farin Gada had traces of violence.
In Jos South, few deaths were recorded and a Church and Mosque burnt, but joint interventions by Christian and Muslim youths swiftly neutralized the situation even before securities responded. In fact, in less than 24hrs of the violence, Christian and Muslim residents collectively scrambled for Covid-19 food allegedly hoarded by politicians. Some over a dozen Muslim youths were even said to have been protected in a predominantly Christian Community and escorted back to their homes when the tensions were over.
Previously, a trace of violence in one part of the city would automatically throw the entire State capital into flames. This time however, even a curfew declared by Officials turned out to be unnecessary as residents seem to have understood their differences.
The violence caused an estimated N75 billion ($197,109,060.00USD) worth of destructions, Officials say. This is more than half the State's budget for 2021, a damage likely to deepen poverty and hunger, the major conflict triggers in the State. However, it provides new insights and an opportunity for government to redesign its policies and address human problems from the roots, rather than the usual culture of sending soldiers into the streets during violence, sharing humanitarian aid and organizing peace meetings which only address conflicts from the surface.