Though homeless, these poor orphans of herdsmen attacks still had reason to smile this Christmas
3 min read
ECCVN, a Nigerian non-governmental organization reaches out to rural orphans of herdsmen attacks in Plateau, Wednesday
Dozens of helpless children orphaned by herdsmen attacks in Central Nigeria, were, Wednesday, gifted raw food and cash to celebrate Christmas with.
Emancipation Centre for Crisis Victims in Nigeria (ECCVN), a local non-governmental organization, traced the kids in remote villages in Plateau State for the donations, "to give them hope", said an official, Mr. Solomon Dalyop.
"In Africa, life in rural areas is always difficult. To lose a father in such gruesome attacks, could be traumatizing, and depressing, being the breadwinner," said Dalyop, the Chief Executive Officer of the NGO.
The donations, which have been done several times in the past, Dalyop hoped, would ease the frustrations of the kids, to also celebrate the birth of Jesus.
There are over 800 children orphaned by violence in Bassa Local Government Area, where ECCVN first made the donations, said Chairman of the area's relief intervention committee, Mr. Gasto Barry.
"We were helpless as to how to care for them this Christmas. Their conditions since the killing of their parents has been pathetic, and most at times, we can only hope for donations like this because majority of us are poor farmers with low income," said Mr. Barry.
Donations to the victims of violence have reduced drastically, since those of them in internally displaced persons camps returned to their homes, said a youth leader, Racha Zamfara.
Covid-19 pandemic made it even worse, Racha said, appreciating ECCVN for consistency in caring for the survivors.
A widow in the area, Mrs. Lydia Monday said she had no hope of feeding her children, who she said still discuss and mourn the murder of their father.
The donations, Lydia said have reduced her worries, as the orphans could feed and temporarily forget their father's absence.
In Riyom LGA, ECCVN hosted a Christmas fanfare for over 1000 orphans of violence.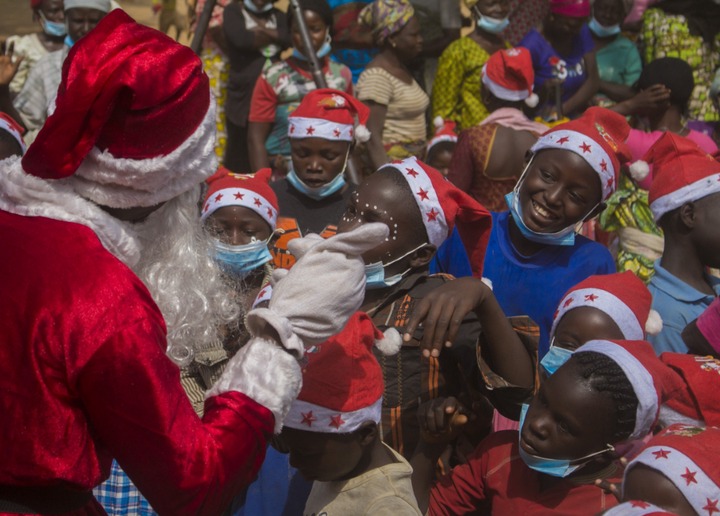 "This is the first time we are witnessing anything like this. I have not seen such smiles on our children's faces for a long time," said a widow, Mrs. Hanatu Dung.
The NGO also donated raw food, facemasks and cash to widows and orphans in the area.
Another set of orphans in Bokkos Local Government Area also received assorted food items and cash donations from the NGO.
Herdsmen attacks had created over 50 orphans in the area, said a youth leader, Christopher Maren.
"These orphans mostly feed from donations because they can't access their homes or farms to cultivate anything and eat. The donations unfortunately stopped coming a long time ago. But for ECCVN to still remember them, it shows how concerned it is about their wellbeing," said Maren.
Same views were shared by community stakeholders in Tenti village of Barkin Ladi area where ECCVN made its last donation to orphans of violence on Wednesday.
Over 10 orphans displaced by last two years' attacks in Ruku village, were given food items, facemasks, cash and Christmas decorated wears.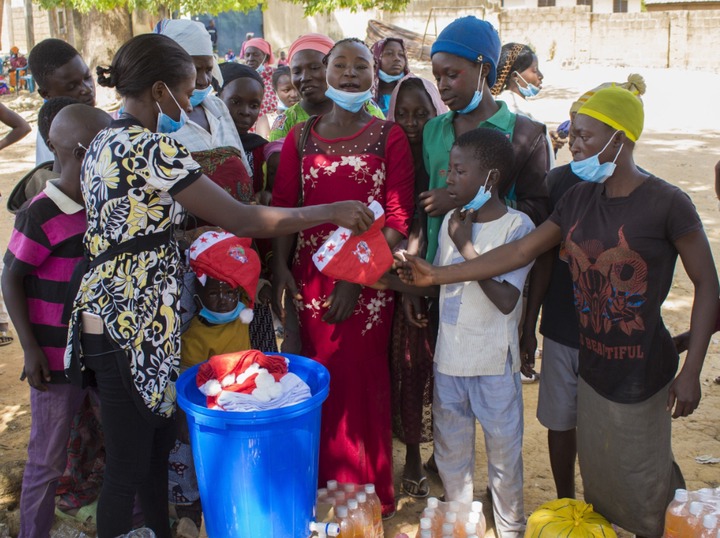 ECCVN has carried out several humanitarian interventions in Nigeria's Middle Belt States where herdsmen attacks have persisted for over two decades.
It is believed to be the only humanitarian organization that has remained and maintained its interventions even after large-scale attacks. Most others only appear after large-scale attacks and displacements, tender support and disappear. But ECCVN has remained consistent since establishment over five years ago.