Plateau plans global entertainment events, others to lift local creatives
3 min read
A maiden Union of all creatives in Central Nigeria is set to be launched in Plateau State. The "Plateau Creative Hub", a conglomerate of entertainment experts is the brainchild of the Plateau State Microfinance Development Agency (PLASMIDA).
The hub will provide platform for networking, marketing, training and promotion of creative contents in the State, said Director General of PLASMIDA, Dr. Haggai Gutap, Thursday.
Over the years, entertainers have lost revenue and opportunities to grow, due to "individualized operations in the system," Haggai said at a meeting with creative talents in Jos. "But we want to change that, and give you value for your time and money," he said.
In his words, "Everywhere in the world, Nigerian creative content is patronized but how much value are we getting from that? Money, infrastructure, equipment, skills, promotion and exposure among others limit creativity but we are going to address that.
"There are various value chains involved in the production process. Synergy is therefore needed to be successful. As individuals, marketing and tracking of revenue for published content is difficult but as a recognized platform, distribution, networking and even financing is easy. We must therefore create a formidable platform that will guarantee financial institutions, development partners and the likes to trust us."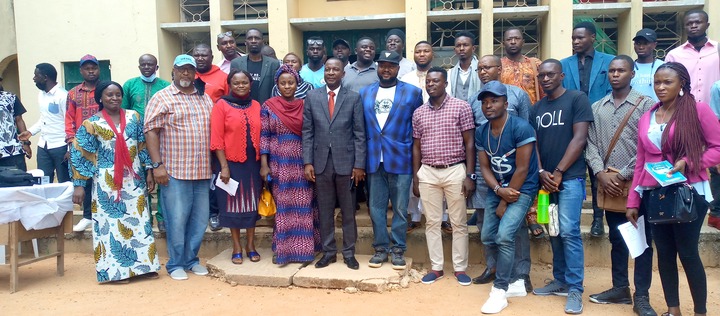 PLASMIDA is a government agency. But the platform will be owned by creatives, while the agency plays facilitation and regulatory roles.
Haggai said, "Our role is to guide you through the process. We are going to provide the enabling environment for entertainers to thrive here without having to travel out.
"Lagos is believed to be the last bus stop for marketing but with the potentials I have seen here, we can be better than them especially through digital distribution channels.
"Entertainers from Lagos should be coming to us not we going to them. Our weather and topography are the best. We have the film institute, film corporation and NTA college. These are advantages we can capitalize on to grow our potentials. Let us start by building a database. From here we will look at formalizing our existence to earn the confidence of investors. With this we will be able to seek partnerships that will give us global competitiveness."
The interest for Mr. Haggai who hatched the idea is to see entertainers thrive in their business.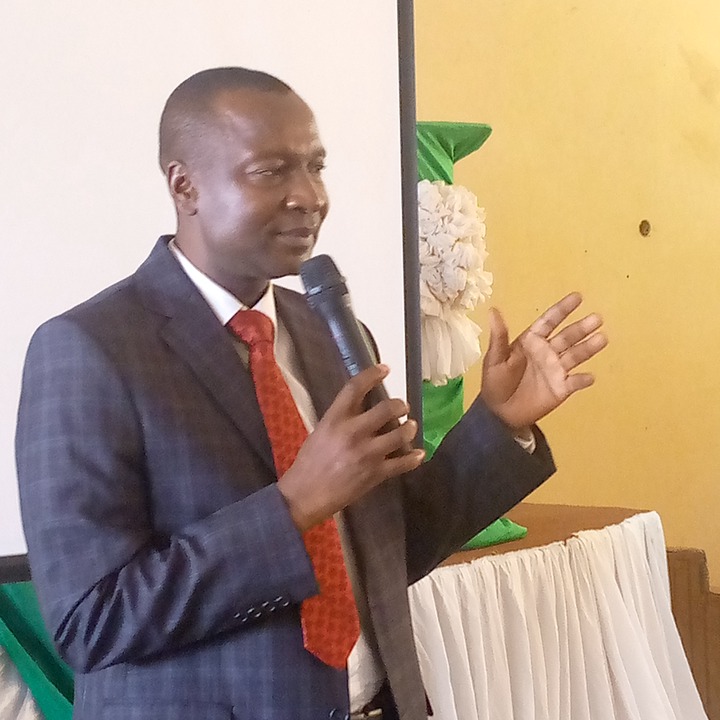 "I want the era of starting a creative endeavor and dropping out to stop. We don't care who you are or where you come from. We want to find ways to develop the system," he said.
Members of the proposed hub will be grouped into clusters based on their areas of expertise, said Haggai. The meeting held by the PLASMIDA boss and with entertainers aimed to identify the different sectors in the ecosystem toward building a database for easy partnership. By year end, series of entertainment programmes might start in Jos, the capital of Plateau State where Psquare, MI, Ice Prince, Jesse Jagz and among others, Mode Nine started.
"We'll meet time to time to discuss our successes and challenges, as well as carry out a skills gap analysis. From the analysis we will know the kind of interventions to bring in.
"We will attach you to international mentors to groom you to become outstanding. By year end if this platform is up, we will organize a creative forum, exhibitions, shows and competitions to encourage quality among you," said the Official.
At the meeting on Thursday, veteran rappers Terry Tha Rapman and Seemo Da Black Czar alongside singers Saksolo, Ezra Jinang and Ernest Dades were in attendance. Comedians Julius, Funny-G and popular actors also attended.