Plateau orphan amputated after deadly ambush detained over hospital bills
2 min read
After narrowly surviving a deadly ambush by armed assailants believed to be Herdsmen near Jos, Plateau State, Victor Markus, 20, had his right leg amputated three weeks ago due to a likely bullet infection.
He was riding on a motorbike with his friend, Mr. Gyang Gwom, at about 6:30pm, when the ambushers opened fire, near Vat village in Foron District of Barkin Ladi LGA in the Central Nigerian State, severely injuring both of them.
Gyang, the driver of the bike was hit in the thigh before he escaped. Victor was hit in multiple positions including the amputated leg.
He was left for dead but was rescued by local vigilante who were attracted by the rapid gun blasts. At the Jos University Teaching hospital where he was hurried to, Doctors struggled to fix the broken leg bones, but a fast ravaging infection had already attacked, causing rapid cell damage.
Amputation was an only option to save the ambitious high-school graduate's life.
Victor was full of tears, after the amputation. He was an only source of support to his poor widowed mother.
His father died when he was 8, and they have only survived on farming and menial jobs ever since. Victor was saving money to further his education and end her years of suffering.He dreamt to be a Pilot, serving in the Nigerian Military.
His pain was that his new disability might put a permanent end to the dreams. "I feel like dying," said Victor, in an interview with our Correspondent.
Through encouragement of well-wishers, Victor overcame those suicidal thoughts, but was soon confronted with a bill of about N250,000 (about $660USD).
"I've never seen such an amount of money in my entire life," said his tearful mother, Elizabeth, last Tuesday.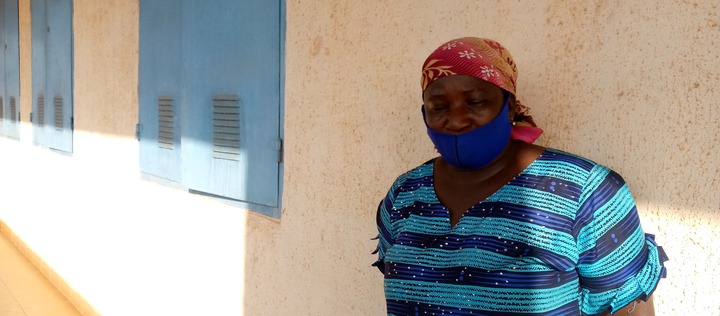 A non-governmental organization and some individuals had donated some funds to him, but were spent on drugs, food and routine checks, it was learnt. Local Government officials who had pledged to take care of his bills have also not been forthcoming.
His friend, Gyang was discharged on a pledge by the officials. His bills were however less than 10% of Victor's. Hospital authorities will therefore not take chances.
Victor has therefore been held since 11th December when he was due for discharge.
It is not not clear whether he is still charged for his stay in the hospital. Other hospitals however bill for each day spent in their custody.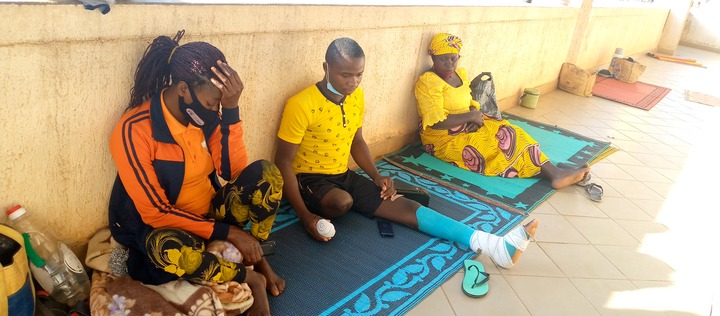 Victor can be reached for any assistance on +2348129880539. Intending donors can equally reach Light Bearer on WhatsApp +2348062923239 or email lightbearernewspaper@gmail.com. Donations must however not be cash.
An international non-governmental organization had offered a prosthesis. Though not yet accessed, such kind donations are highly appreciated as well.