Plateau makes history with first Nigerian covid-19 cure
1 min read
Covid-19 cure produced by Plateau researchers
A team of researchers set up by Officials in Plateau State to find a cure for covid-19, on Saturday said they have completed the pre-clinical stage of their assignment with "tremendous success".
"Already, the research papers for the remedies have been published in national and international medical journals," a statement from the Director of Press to the Governor, Makut Macham quotes the team leader as saying.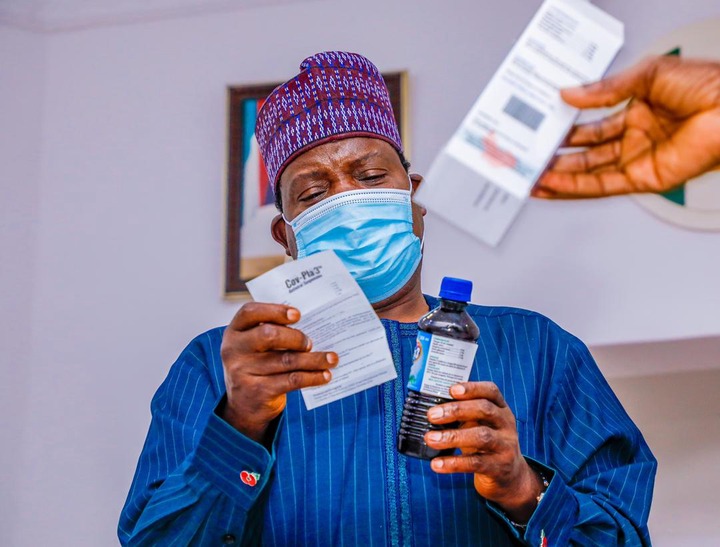 Presenting an interim report to the Governor of the State, Simon Lalong in Jos, the lead researcher, Prof. Noel Wannang said the next stage of the team's assignment will be the clinical trial where samples of the produced solution will be tested on human beings.
The products named COPLA I, II & III, Prof. Wannang said were produced following international standards and have been submitted to regulatory agencies for further scrutiny and evaluation.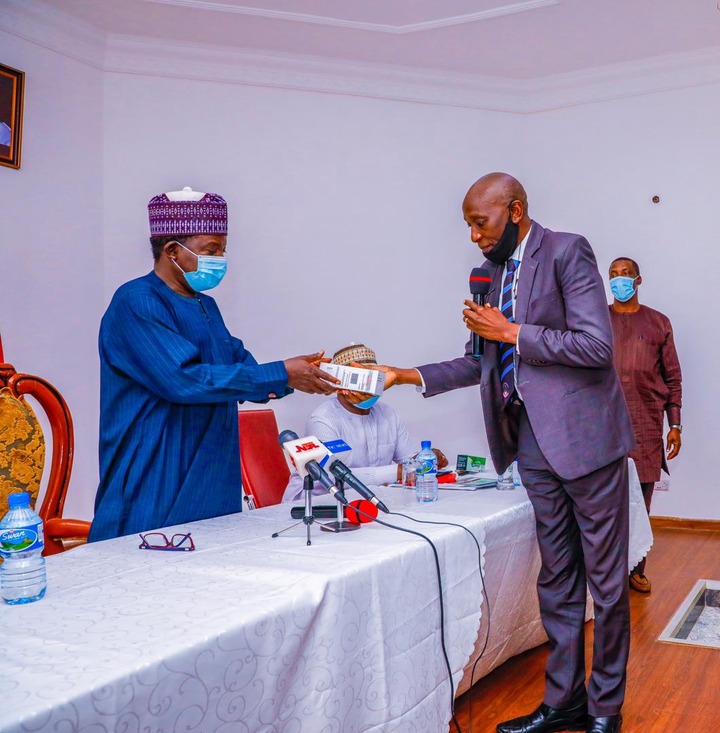 Plateau State Governor Simon Lalong while responding said he was proud of the team for the level of achievements so far, promising to reach out to relevant government and private sector organisations for further funding of the research.
He maintained that Government will continue to pay attention to research and innovation as there are many people citizens with gifts and telents that could provide solutions to humanity in various ways.