Nigeria: Cash-trapped survivors of herdsmen attacks get medical relief
3 min read
At least three survivors of herdsmen attacks in Central Nigeria's Plateau State have received grants from a local nongovernmental organization, Emancipation Centre for Crisis Victims in Nigeria (ECCVN) to offset their medical bills.
Mr. Victor Markus, 20, was trapped in hospital for nearly two months, after receiving discharge notice, over unpaid bills.
After narrowly surviving a deadly ambush by armed assailants believed to be Herdsmen last October, Victor's leg was amputated due to ravaging bullet infection.
He was riding on a motorbike with his friend, Mr. Gyang Gwom in the evening when ambushers opened fire, near Vat village in Foron District of Barkin Ladi area.
Gyang, the driver of the bike was hit in the thigh before he escaped. Victor was hit in multiple positions including the amputated leg and left for dead.
At the Jos University Teaching hospital where he was hurried to by local vigilante, Doctors struggled to fix his broken leg bones, but a the fast-spreading infection had already caused massive cell damage.
Victor was full of tears, after the amputation, which was an only option to save his life. He was an only support to his poor widowed mother.
His father died when he was 8, and they have only survived on farming and menial jobs ever since. Victor was saving money for a university or college degree to end his mother's years of suffering.
His pain was that his new disability might permanently end those dreams. "I feel like dying," said Victor, in an interview with our Correspondent.
Through encouragement of well-wishers, Victor overcame those suicidal thoughts, until he was handed his hospital bill of close to $1000USD.
"I've never seen such an amount of money in my entire life," said his tearful mother, Mary.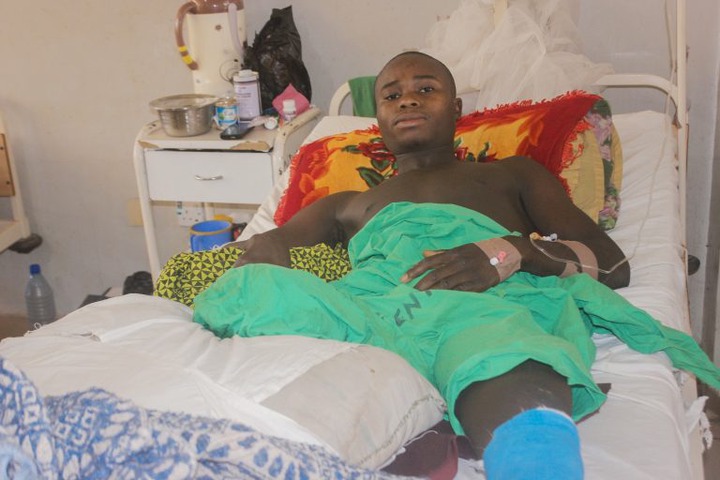 ECCVN and some individuals had donated some funds spent on drugs, food and routine checks during his treatment, it was learnt. Local officials pledged to clear his bills after treatment but failed. His friend, Gyang was discharged on a verbal pledge by the officials. His bill was however less than 40% of Victor's.
Representatives of ECCVN on Thursday paid both debts "to free them from captivity," said an Official, Mr. Solomon Dalyop. "What we are doing is just a temporary relief. They are going to need a lot more to pickup life," said Solomon, a human rights lawyer.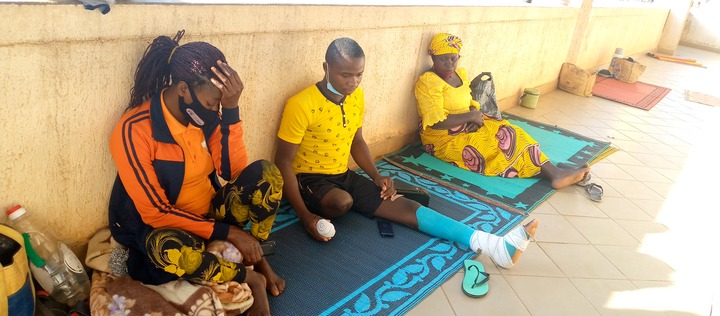 The foundation went on to donate more funds to a local farmers, Mr. Emmanuel Dalyop Fom, who has been crippled for three years after attacking herdsmen chopped his foot with an axe when he went to harvest his crops.
"They said they had warned us to stay off the farms but we wouldn't listen, for that reason they must kill me. They struck me on the leg with an axe and left me to bleed to death," said Dalyop.
The affected leg could not be treated due to lack of funds. "The hospital asked me to pay N700,000 (nearly $2000USD) for surgery, but even if I sold my entire belongings, I wouldn't be able to pay," said the native of Sho village in Barkin Ladi area. ECCVN's donation, though less than $1000USD, is a "huge relief", he said.
Also, a young father of three in Tanjol, a community in Riyom area, attacked several times by herdsmen, Mr. Joshua Doro was donated close to $1000USD to fix his knee shattered by a bullet during an attack last three years that claimed half of his family.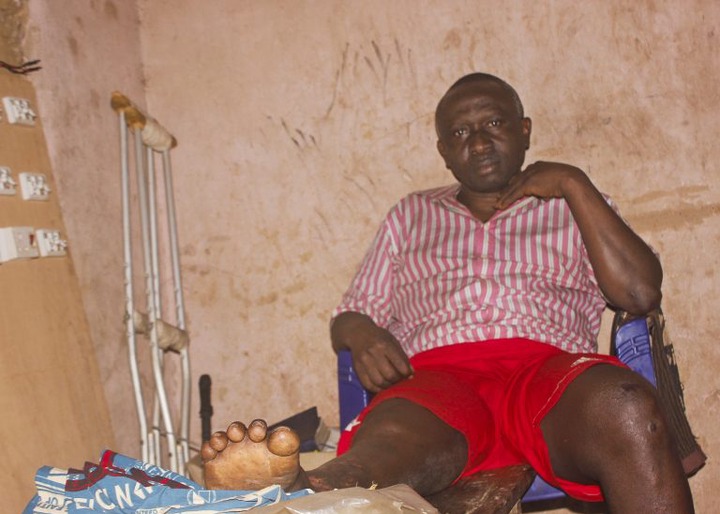 "I was first attacked and while still in hospital, they came back and killed my brothers who were assisting me and my wife, leaving us with no hope for survival," said Joshua.
Mr. Daniel Sati, 24, a survivor of an ambush that claimed a native of Tashek Hamlet in Riyom, Mr. Amos Elisha, was also donated funds for his hospital bills by the NGO, it was learnt.
The NGO has existed for over six years advocating for, and donating the welfare of communities under threats of attacks in Central Nigeria. Essentially, the NGO advocates justice and an end to attacks for general human survival and progress.