Newly established COCIN University in Jos gets first VC
3 min read
A University of Jos Professor, Mr. Nanven Audu Gambo has been appointed pioneer Vice Chancellor of the newly established Karl Kumm University, Vom, in Plateau State.
KKU was approved by the Federal Government and a provincial operational license issued last month after over 20years under construction.
Search for a new VC began last year. Prof. Nanven's appointment among over 20 candidates was announced Thursday by Prof. Elias Suleiman Bogoro, the Executive Secretary of Tertiary Education Trust Fund who doubles as Chairman of KKU Board of Trustees.
At a joint sitting of the University's Board of Trustees and the Governing Board held at the School's Senate, Prof. Bogoro also announced other Principal Officers for the University with a call on them to give their best to the growth of the institution.
The TETFUND boss also urged them to bring their wealths of experience to bare, to make the institution a reference point.
He expressed confidence that intake of new students will commence in September this year.
The COCIN President Rev. Dr. Dachollom Datiri in his speech called on the new officers to prioritize their spiritual based capital by being exemplary.
According to him the church considers the University as a mission field which will mould the students holistically.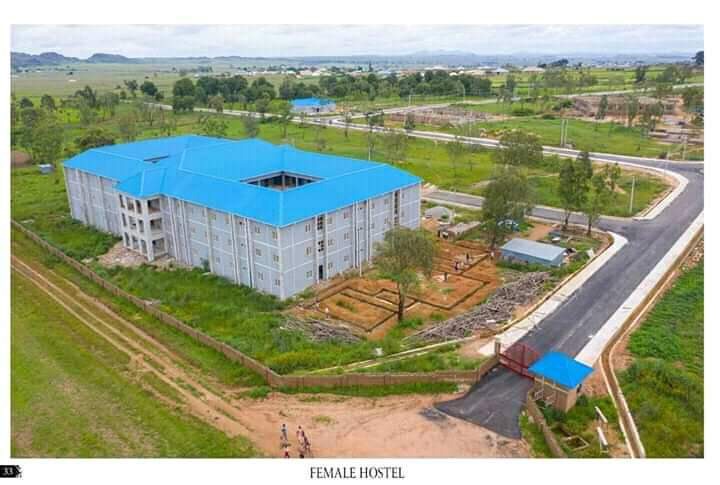 The new Vice Chancellor Prof. Nanven Audu Gambo in an interview said his vision for KKU is to be a globally competitive University, a center of academic excellence that will produce men and women of high conceptual capacity, who will change the society for the better not what it is today.
He also reaffirmed that the take off will be by September this year by God's grace.
Other officers include: Kim Daniel Dung as Registrar, Sokyes Promise as Bursar and John Mowap as Director Academic Planning.
There was also a good will message from the Pro-Chancellor and Chairman of the Governing Board of the University Prof. Onazi Ochapa.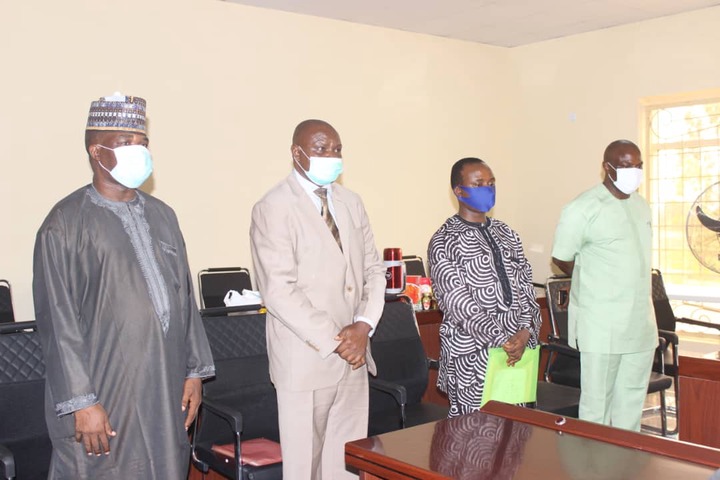 Born in Gandu-Wase-Tofa in Wase Local Government Area of Plateau State in 1965, Professor Gambo schooled at Local Education Authority Primary School Yokot (1973-1979) before proceeding to Government College Wase for secondary education (1979-1984).
After passing his exams to qualify for admission into the University of Jos, he enrolled in that university's undergraduate programme in 1986.
By 1990, he earned the bachelor's degree in Political Science in the second class honour (upper division).
Two years later, he went on for a Master's degree in International Relations and Strategic Studies, which he completed in 1995. In 2004 he earned a PhD in his chosen area of specialisation at the same university.
When he began work in 1990 at the Cross River State University, Uyo, Nanven Gambo had started what was arguably a sound career in the academic profession.
On his return from the NYSC, he joined the University of Jos in 1991 as Graduate Assistant and received several promotions before becoming a Professor of Political Science in 2010. The rise to the pinnacle was a reflection of his progress, as he has many published works to his credit: 20 articles in refereed journals; one book, 16 chapter contributions, 25 conference papers and many technical papers.
Professor Gambo has served the community to a considerable extent, working in various committees within and outside the University of Jos. He is a member of many professional associations has been married and blessed with four children.