Movable artificial limbs available for free to 250 poor amputees in Nigeria
3 min read
For four years, Dynamic Orthotics and Prosthetics Nig. Ltd, working with Progressive Prosthetics and Orthotics of Tulsa, Oklahoma, USA, has provided mechanical and electronic prosthesis to amputees in Africa.
While Progressive Prosthetics provides training and consultation, Dynamic handles production and distribution of prostheses, at affordable rates.
It costs thousands of dollars to produce the technology-powered prostheses offered by Dynamic Orthotics. But to give particularly indigent amputees easy access, the foundation partners with another NGO, Arise and Walk Christian Ministry, which subsidizes production for patients.
The goal is to give confidence to amputees for easy recovery from the experience of amputation, said an official, Mr. Zingak Nengak Deshi.
"Losing a part of you could be more painful than death," said Nengak, the Managing Director of Dynamic Orthotics.
"When you are dead, you are not aware of what goes on around you. But when you are alive and a part of you is no more, it could be traumatizing.
"People in that condition are often put in a situation where people in the society don't reason with them. They are really traumatically hit.
"Our goal is to help them appreciate life again, to feel that life has not been reduced in any way. With the little help of these devices, they will be able to go back to normal life.
"Even if they can't go back to what they were doing before their amputation, they would be able to find alternative sources of livelihood to be able to impact their families, the community, Nigeria and Africa as a whole.
"The goal is also to reduce the burden on the society in trying to move them here and there, to also reduce begging on the streets and the discrimination that comes from the society," said Nengak in an interview.
The foundation according to its Official website believes "Amputees need to excel in every area of life, even when their past experiences have made those success seem impossible."
Healing from the trauma of amputation is beyond wearing a cosmetic limb. Thus, Dynamic Orthotics ensures that its patients are able to conveniently carry out simple tasks with their artificial limbs.
The limbs produced by Dynamic are fitted with several mechanical and electronic components that enable one to move them as they would move their natural body parts.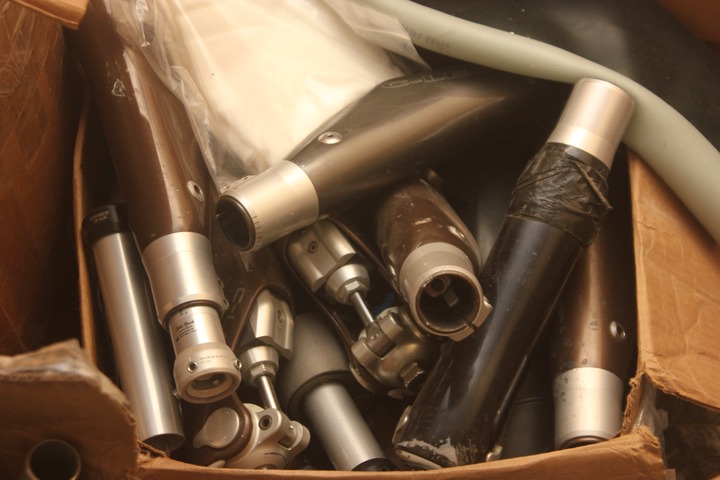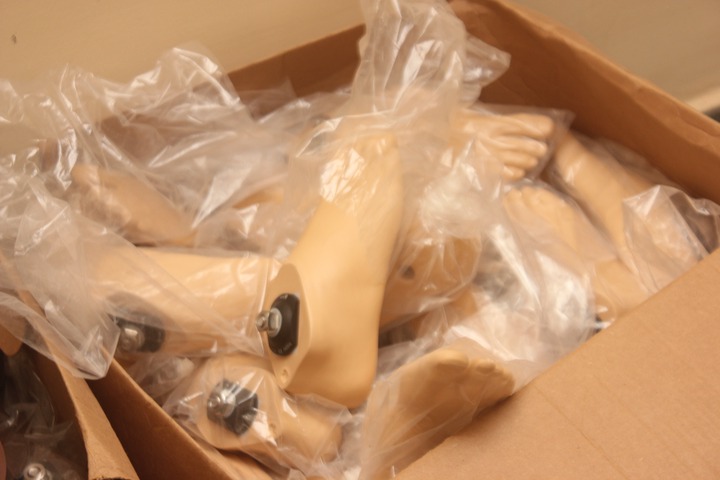 "The joints and other movable parts are bionic. They have batteries and we use the computer to set it. You can set how you want your prosthesis to flex or extend.
"It also allows you to have an easy swift when walking for those with leg amputation," said Mr. Ado Nicodemus Bawa, the Senior Prosthetist of the NGO.
Over 200 people have benefitted from the foundation's free limbs and about 100 others have enjoyed subsidies on purchased limbs in the last two years. The foundation is however planning to give 250 free prostheses to indigent amputees in 2021.
The selection is strictly based on one's economic background. Tribe and religion are never a factor, despite the foundation's Christian background.
In 2019, the foundation held a training workshop in Bauchi for over 400 people, most of whom were Muslims. People who have benefitted from their free offers also come from different states in the North which are predominantly Muslim.
The enrolment for the free prostheses has started, and few beneficiaries have been fitted with the device already.
Among already enrolled beneficiaries is Victor Markus whose leg was amputated late last year after being paralyzed by bullets from attacking Herdsmen in Plateau State. Victor will be fitted with his prosthesis on Monday, it was learnt.