"I sew clothes to pay my daughter's school fees" – widowed mother of girl with all-A1 WAEC result
3 min read
Mrs. Martha Andrew, Gov. Lalong and Miss Ulan Andrew
Mrs. Martha Andrew, mother of Miss Sylvia Ulan Andrew, the high school girl from Plateau who made A1 in all West African Examination Council (WAEC) subjects in the 2020 exams says she spent several nights awake to raise money for her daughter's school fees.
As a low level civil servant, Martha sew clothes to complement her meager salary and sponsor her daughter in school, she said.
"During her Primary School, we spent seven months at a point without salary and that was tough, but I sew clothes, spending sleepless nights to raise funds for her school fees and welfare," Martha said in an exclusive interview.
Before Ulan sat for her common entrance examination, Martha shopped for a private teacher but the fees charged were unaffordable.
In her words, "I looked for a private lesson teacher for mathematics and quantitative reasoning and they were charging me N14,000 to N15,000 which was too high for me. I looked for someone that could take N5,000 but never got one. So I just encouraged her to prove to the world who she was, knowing she always came first in her regular tests and examinations, and to always remember where she is coming from, which is a poor background, and never to joke with her future."
According to Martha, her husband, Mr. Andrew Longchi died from brief illness in March 2003, when she was pregnant with Ulan. They'd been married since 2001 but Ulan was to be their first child, said Martha.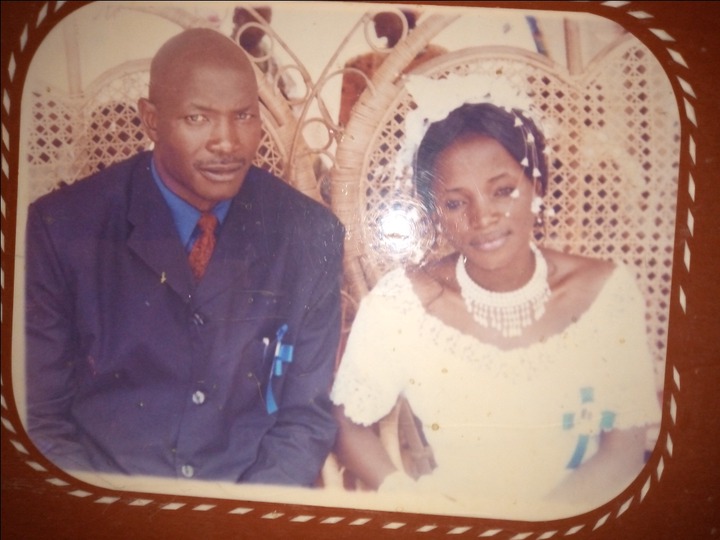 Being a civil servant, Late Andrew Longchi equally had low income, thus, his passing, at a time Martha was yet to finish school, was a "great challenge". Martha however chose not to remarry after his death, because of the bond she eventually had with her daughter.
"I don't think I can ever stay without her. Each time I see her, I see my husband and knowing that anyone coming to me is likely to ask me to keep her away, I never thought of accepting any suitor though they came," she said.
Martha however misses her husband once a while, just as her daughter who never had the chance to see him.
"At a point it almost weighed me down but I had to fight the feeling and accept my fate, and strife make my mother proud and he too, where he is, hopefully in heaven," said Ulan.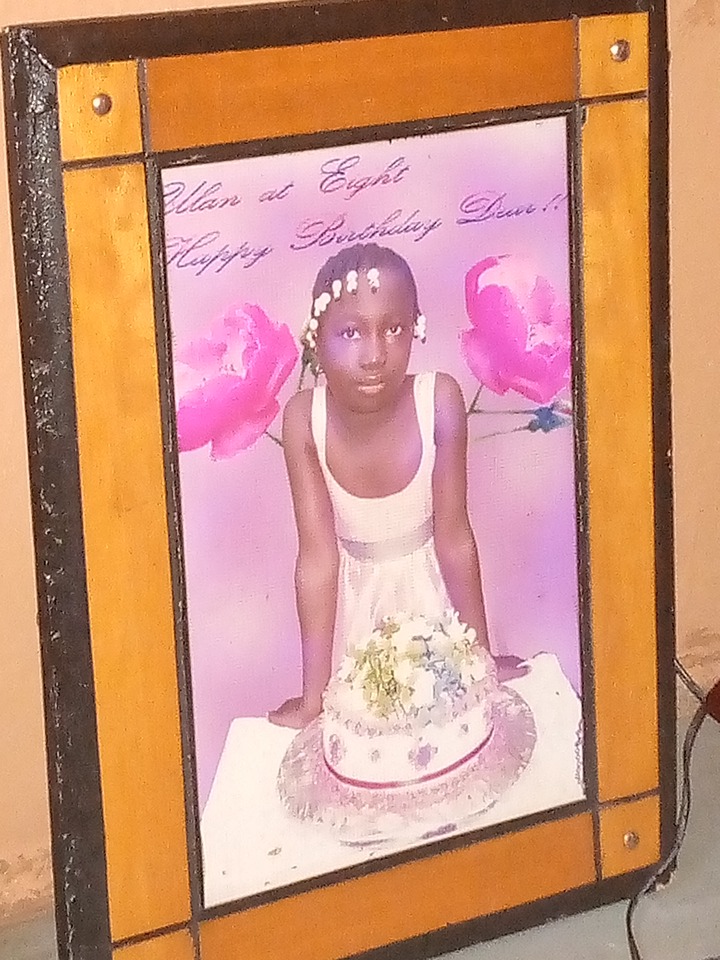 After her common entrance examinations which she topped in the whole country and was awarded scholarship by Shell Petroleum company to study in Premiere Academy, one of the most expensive secondary schools in Nigeria's capital city, Abuja, dominated by children of the rich, she was discriminated by her mates as not belonging to their ranks.
"The way they even looked at me and others like me who were there on scholarship was self-explanatory. Some told us boldly that we were not fit to mix with them. But I had to tell myself that truly I could never beat their standards economically but the only way I could beat them was in academics," she said.
Ulan read "randomly", never studying just for examinations, to stay top of her class.
"Any book I found, I read. I always know I would benefit from the knowledge someday and truly, each time we go in for examinations or tests, I hear my mates complain that they had never been taught a particular subject or topic while to me it would appear familiar and simple," said Ulan.
Her doggedness and perseverance kept her top of her class from admission till she graduated, with about the best result in the whole country.
Governor Simon Lalong of Plateau State, on Tuesday announced a State and Regional scholarship for her to study her dream course, Petrochemical Engineering in any foreign University of her choice.
Shell Petroleum company, her highschool sponsors have also invited her, likely for a renewed scholarship.