How young inventor from Jos is converting scrapped computer parts to high capacity power banks
4 min read
Luka Zang Bot
Luka Zang Bot, 28, a Central Nigerian innovator is on his way to becoming a leading change ambassador, developing simple energy and technological solutions from scrapped electronic devices.
Without University training, Zang has developed a high capacity power bank with LED display and other amazing features, a computer foot mouse and candle light control devices from e-waste, solving some of the world's biggest human concerns.
Zang's computer foot mouse, designed to enable people living with disabilities use the computer with ease, earned him a Presidential award for the best Technology Innovation in 2019. A N1million prize was awarded to him, along with a laptop computer. This was his first major fund, but Zang's technology innovation firm, Zang Technologies Ltd has long evolved to an incredible business, with a large costumer base within and outside Nigeria.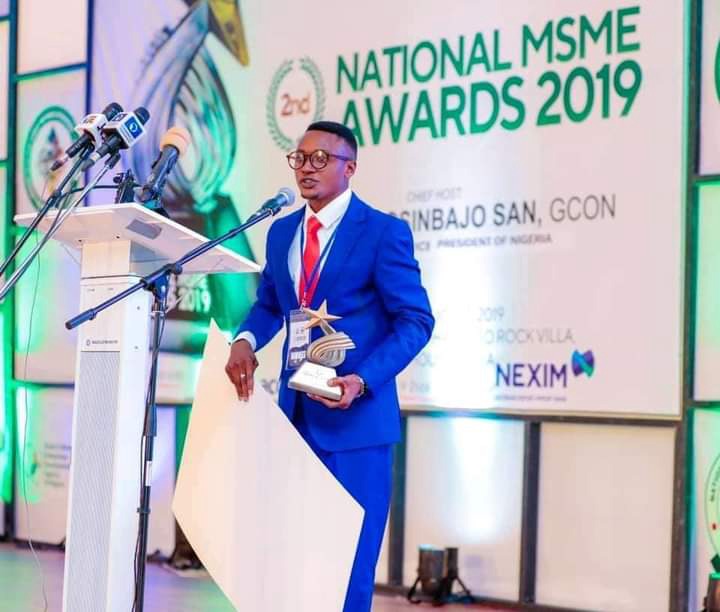 Taking months to research and improve his fastest selling product, the Zang Power Bank, the Jos based native of Plateau State first unveiled an improved pocket version of the product in a world-class packaging for enhanced customer experience.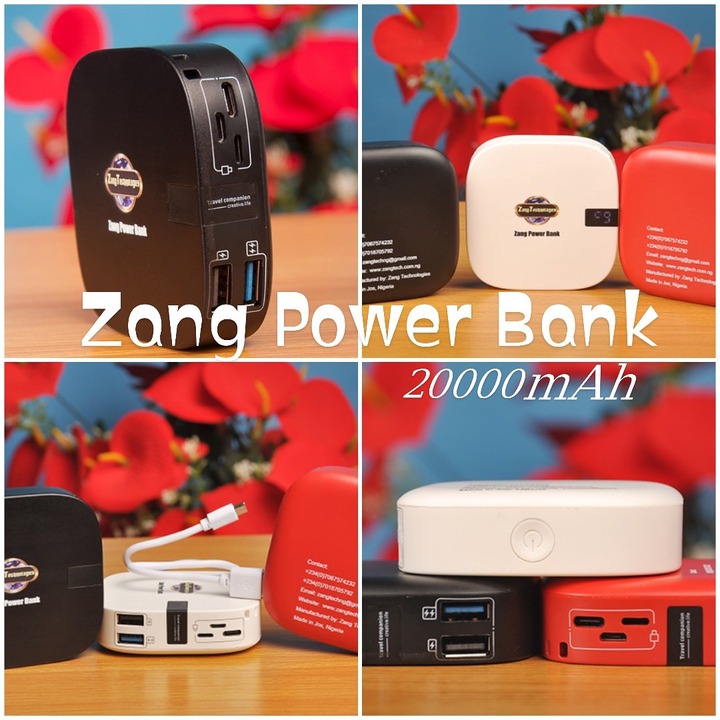 This ultimately opened new business frontiers for him, taking his product beyond the shores of Africa. One of his foreign customers, Mr. Richard Dexter Wiggins, a former fighter jets engineer in the US Navy, recently came down to the Zang Technologies Ltd Headquarters in Jos, testifying to its efficiency and his desire to partner.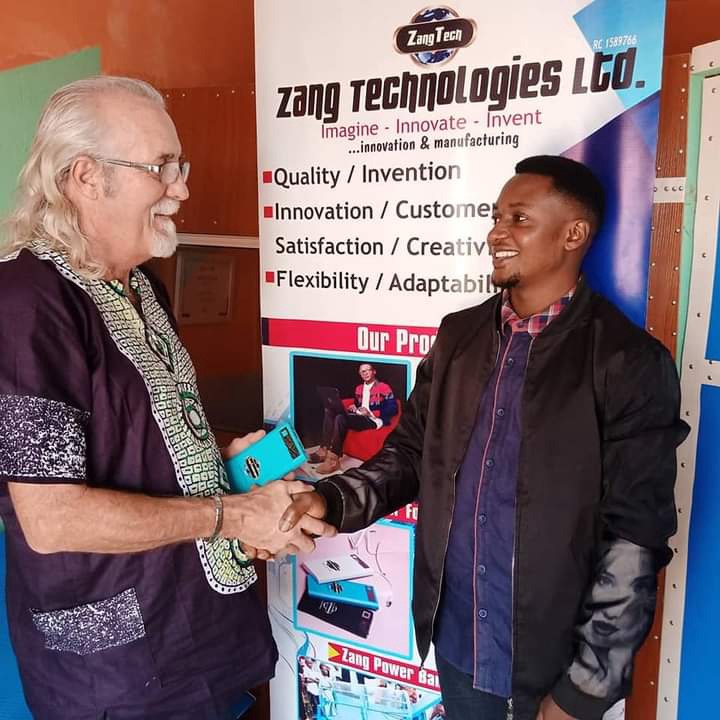 Locally, military operatives on special duty are his top consumers. Zang in 2019 said in an interview with a local newspaper, that he was working to solve insecurity through his product.
In his words, "Over 8000 Nigerian villages are without electricity. Even those that have it hardly get stable power supply. This affects their ability to share information when there are threats.
"Same thing applies to security operatives keeping peace in such villages.
"They have communication gadgets used to communicate with communities, their colleagues and operational base which if not charged cannot function.
"This generally makes it hard to solve security problems in local communities because information sharing is crucial to security response and rumor prevention."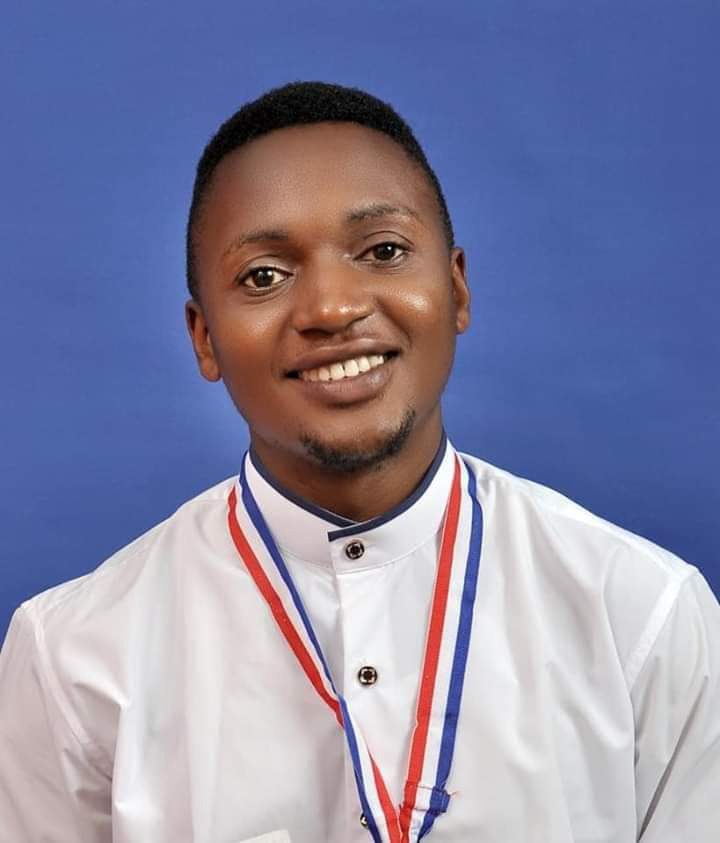 Recycling electronic wastes to make the power banks also helps rid toxic substances that pollute and degrade the environment, increasing the chances of diseases and insecurity.
Environmental pollution adversely affects farmlands and water supply, and erodes the people's sources of livelihood, which in turn makes them susceptible to violence, says a 2014 report by Earth Journalism Network. Growing desertification in particular, along with violence (terrorism and banditry), Reuters reports is forcing thousands of Muslim (Fulani) herdsmen (from North) to move south, leading to clashes with Christian crop farmers (in Middle Belt).
Zang is not just solving this problem through Climate Action, a United Nations priority number 13, under the Sustainable Development Goals, but also providing employment to youths, reducing poverty, hunger and inequality, also SGDs priorities 1,2 and 9 respectively, which also cause violence.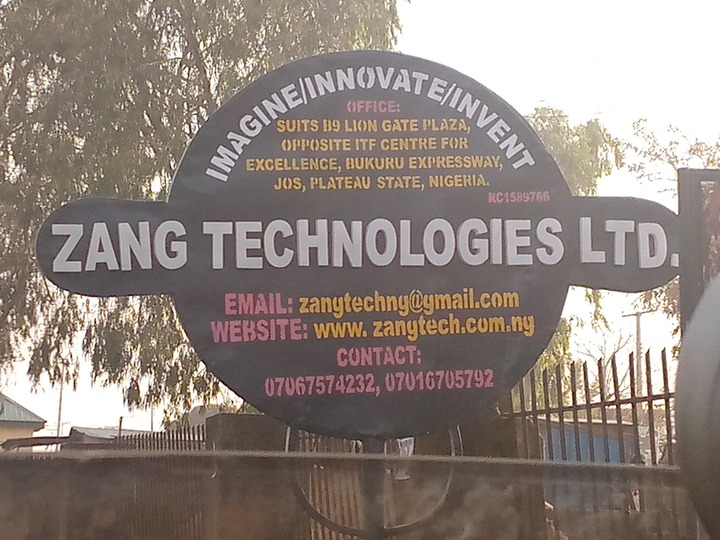 Persistent poverty and oppression can lead to helplessness and despair, the Food and Agricultural Organization says. "When governments fail to meet the most basic needs of these people, these failed states can become havens of terror," says the FAO. Officials in Nigeria recently reported a loss of over N5 trillion (USD12, 940, 841, 116.82) to violent protests last year. The protests in October against Police brutality were mostly carried out by youths seeking a stop to what they termed widespread oppressions and deprivations.
Youth unemployment rate in Nigeria stood at 14.17% in 2020, a leap from 8.97% in 2008, estimates from the International Labour Organization, an agency of the United Nations show. Zang's company currently employing ten youths and training more to be self-reliant is contributing to reduce these numbers, and helping the West African nation to attain local production and export, a top priority for local authorities under the Muhammadu Buhari administration. The United Nations also places premium on responsible production and consumption in its SDGs goal 12.
In general, Zang's innovation is addressing a variety of social and environmental concerns which are top priorities for the global community. These include Poverty, Hunger, Health and Wellbeing; Clean and affordable Energy; Decent Work and Economic Growth; Industry, Innovation and Infrastructure; Reduced Inequality; Sustainable Cities and Communities; Responsible Consumption and Production; Climate Action, Life Below Water and Life on Land, which form the United Nations' Sustainable Development Goals numbers 1, 2, 3, 7, 8, 9, 10, 11, 12, 13, 14 and 15 respectively.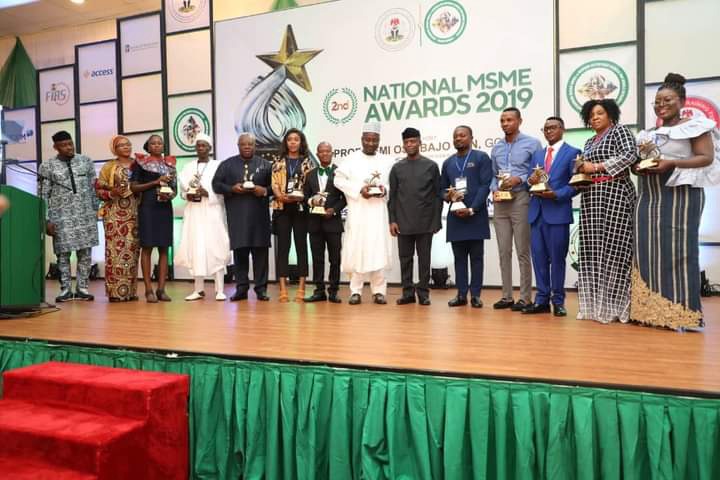 He is however hopeful of increased opportunities and partnerships to grow and better impact the society. So far, his innovation has endeared him to the Governor of Plateau State, Simon Lalong who through the States Microfinance Development Agency, headed by Mr. Haggai Gutap has promoted his works and linked him with few opportunities within and outside the State.
However, a loan or contract to have him mass produce and supply his product to Government or private consumers, retailers or even political associates as souvenirs might be encouraging. Private investors willing to put money into the business are also assured of maximum profit, given his current supply of at least 100 power banks a week.
Email masskz1386@gmail.com or contact +2348062923239 on WhatsApp to place adverts or report a news incident