How Plateau is taking over Nigeria's IT space
11 min read
Faced with the need to upgrade its operations to meet contemporary challenges, Government, six years ago established the Plateau State Information Communication Technology Development Agency (PICTDA).
PICTDA was established following the report of the Plateau State ICT committee, submitted to the Plateau State Government. The PICTDA act was passed into law two years later, specifying the agency's mandate.
The agency was designed to ensure that Plateau State emerges the best new technology hub of Nigeria where entrepreneurs could leverage ICT to be active players in the new economy. The aim is to create a knowledge-driven eco-system leveraging entrepreneurship and promoting socially inclusive growth.
Road-map
The pioneer Director-General of Plateau State ICT Development Agency (PICTDA), Mr. David Daser has been leading the new agency through its initial growth curve, pursuing a workable road-map to make Plateau State a new market for technology and innovation talents under the Silicon Plateau project and opening vast opportunities for start-ups to create products and services. He is passionate about building sustainable Tech-ecosystems across Plateau state and fostering inclusiveness, following his ability to revive the emerging Jos tech-ecosystem into a global community admired by many, in Partnerships with Facebook, Google, AfriLabs, Texxa Solution, USA development partner and Dutch Government-sponsored Next Economy and also as a member of the Nigerian Presidential Advisory Council on technology and creativity, currently appraising the E-Governance structure of States and the National Government.
On assumption into office, he identified four (4) key areas from the current administration's priorities and crafted a strategy on how the agency will help the Government achieve its objectives in the following areas:
Capacity Building
At the assumption of office, several PICTDA staff were sent on training toward meeting the new challenges of the workforce.
PICTDA also conducted a training for teachers in Plateau State on Internet Safety in conjunction with the Plateau State Ministry of Education and Google. Online safety is trying to be safe on the internet and is the knowledge of maximizing the user's personal safety and security risks to private information and property associated with using the internet, and the self-protection from computer crime.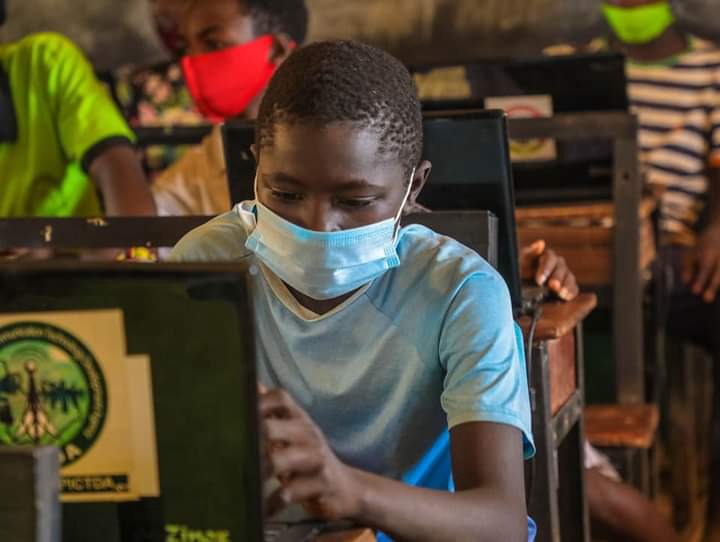 As the number of internet users continues to grow worldwide, internets, governments and organisations have expressed concerns about the safety of children and teenagers using the Internet. It is a deliberate attempt to equipping teachers with the knowledge needed to help their students.
Revenue Generation
The new policy framework of PICTDA has been carved to successfully reduce the cost of Government spending through the deployment of IT solutions to all the MDAs with high consumption of IT infrastructure.
In the area of strengthening and harmonizing revenue collection in the state the DG stressed on the need for all tertiary institutions of the state to go digital in the administration of students records and payment of school fees. The agency is working on areas it can intervene in ensuring tertiary institutions without portals are fully automated.
It is in this light that he had a meeting with all heads of Plateau State tertiary institutions as pioneers to loud Government's deliberate effort in ensuring data harmony and the need for share-ability of data to achieve connectedness.
The agency is working on areas it can intervene in ensuring tertiary institutions without portals are fully automated by the end of 2020 and the need for certification of all IT infrastructure acquisition and deployment in every institution of the state which is in play with global best practices.
E-governance
In a bid to create interconnectedness within MDAs, the pioneer D.G PICTDA in assuming office went ahead to create functional websites for virtually all MDAs and LGCs in the State.
This is in line with the e-Government policy of the Rescue Administration and the need for compliance of the requirement of the World Bank's States Fiscal Transparency, Accountability, and Sustainability Project (SFTAS).
PICTDA's Network Infrastructure and Web App unit carried out and created an Audit report of the existing hardware and software for the Plateau State Internal Revenue Service.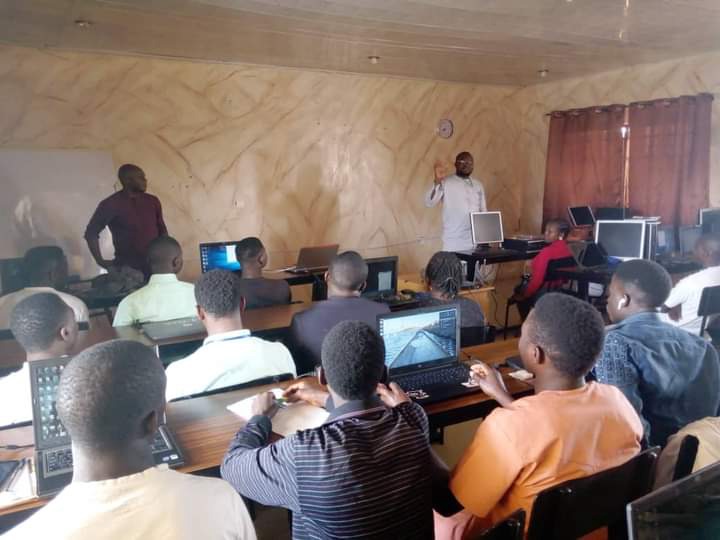 Market Creating Innovation
CODE PLATEAU
The adverse effect of unemployment to a growing economy cannot be overemphasized. It is thus imperative for all institutions and organizations to collectively work towards creating avenues for young people to be equipped with relevant skills that are suitable for current industry opportunities. As human capital development is one of the key focus areas of the rescue administration, the Plateau State government through the Plateau State ICT Development Agency has initiated the Code Plateau programme as a platform for re-skilling youths who are interested in kick-starting their careers in IT and preparing them for the Job Market.
CODE PLATEAU is an eight months and two months immersive job Placement training for software development and digital marketing skills trainings respectively. The fellowship is a full-time immersive boot camp that is designed for young people who want to start their career in IT and kick start their portfolio of real-life projects that utilize modern technology stacks. At the end of the code plateau fellowship, fellows are expected to be able to build impressive, portfolio-ready projects that will demonstrate their ability to add value to their next or new jobs as great software engineers and digital marketers. Thus, this intensive program is for those who are committed to having tangible, job-ready skills upon graduation.
PICTDA therefore prepared a world-class curriculum to prepare the youths for the global competitive IT job market. The first half of the fellowship, based on this curriculum, is described as "Floating Surface" because of how much information it packs. In the second half, called "Diving Deep", participants are expected to use their new skills to build projects, while learning new technologies.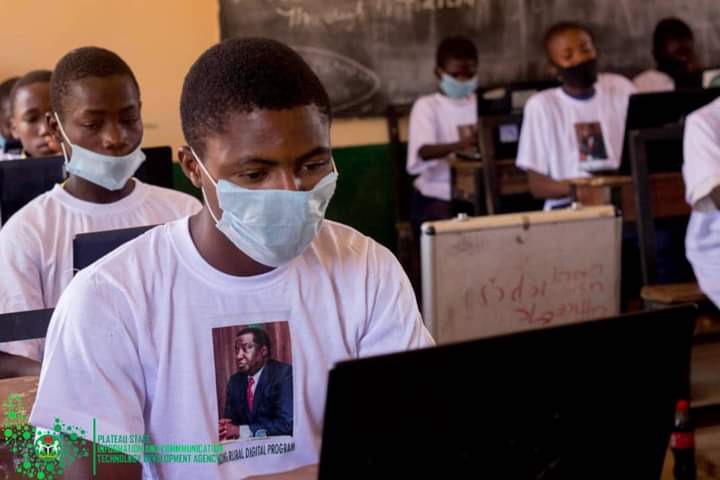 The fellows interested in digital marketing are expected to undergo a two months intensive training in digital skills such as social media management, online advertisement and content development.
At the end, participants are expected to become autonomous engineers and digital experts, capable of tackling unique unfamiliar problems and building complex applications. The last 2 months are internship placements of fellows across tech companies and organizations within Nigeria. This is to give them the required on-the-job experience in tech and provide an opportunity for these companies to prepare fellows for Job placements.
Human Capital Development – The Executive Governor of the state is of the firm belief in this as quoted; "Plateau state is blessed with huge human capital. Our bulging youth population is a very special asset that will be aggressively harnessed especially in areas of entrepreneurship and ICT to tackle unemployment. The government will maximally utilize the enormous potentials that abound with the creation of the Plateau State Information and Communication Development Agency (PICTDA)". _ Governor Simon Lalong (Excerpt of speech on PLATEAU STATE IN THE NEXT LEVEL: POLICIES AND PROGRAMMES OF THE RESCUE TEAM PHASE 2. SUSTAINABLE ECONOMIC REBIRTH).
It is said that 70% of the youth in Plateau are unemployable and it is a major problem. Most of these youths are still waiting for government to provide jobs for them. This is a huge human capital deficit. Human capital is considered to be one of the most important elements of any society's success. The process of developing human capital requires creating the enabling environment in which the people can learn better and apply innovative ideas, acquire new competencies, develop skills, behaviors and attitudes as well as acquiring new and relevant knowledge.
Acknowledging the fact that human capital development is an essential tool for combating unemployment and that knowledge, as opposed to the traditional factors of production, is changing the nature of economic exchange everywhere in the world, the societies that are able to master the production of knowledge and its conversion to tradable goods and services are topping the charts of economic growth and success. This knowledge economy is related to human capital development.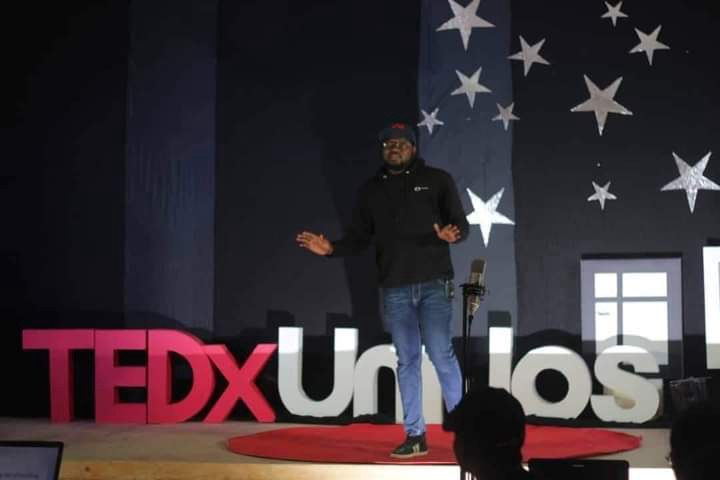 Job Placement – Code Plateau aims at augmenting the skills required to make the eGovernment ambition a success, likewise serving as a base for learning and serving young people with entry-level job requirements and experience. This is further re-enforced by the realization of the nexus between government's attempt to achieve efficiency through digitization and growing talents, at the same time, serving them with the experience they need to be eligible for jobs in the IT industry).
Code Plateau is one of the human resource development and training schemes. The agency embarks on programmes to address the high skill shortage in ICT by training young people and ensuring that at the end of the Code Plateau training, trainees are able to build impressive innovative projects that would add value to the society and also position them for job opportunities in software development, digital marketing and other IT related fields. This intensive program is for those who are committed to having tangible, job-ready skills upon graduation.
Timeline
Code Plateau is a yearly digital skills and software engineering training conducted in the technology centers within the state, as a deliberate attempt by PICTDA to create a platform for partnerships and collaborations within the technology community in Plateau State. The digital skills timeline is for 2 months, while Software development timeline is structured for 8 months thus;
• Induction & commencement
• Floating Surface
• Evaluation and selection of successful candidates.
• Commencement of "Diving Deep" (Only for successful candidates).
• End of "Diving Deep".
CODE PLATEAU 2019
The registration portal for code plateau was launched in January 2019. The initial plan was to admit only 50 fellows but eventually, seven hundred and twenty applications were received. However, after the first selection process, the number was reduced to five hundred.
An orientation program was organized by PICTDA at the Banquet Hall of the new Government house, little Rayfield on Friday 2nd August 2019. Relevant Plateau State MDAs with high consumption of IT deployment (Plateau State Internal Revenue Service, Lands and Survey, Bureau for Public Procurement and the Ministry of Finance) were on ground to state their progresses and challenges with a deliberate attempt to spur the fellows into thinking of new and innovative solutions as they embark on their training.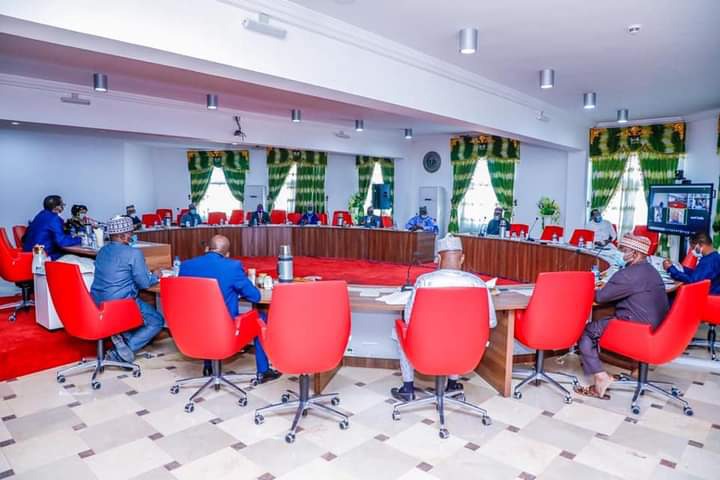 Six tech-based organizations within the state were partnered with, for the Code Plateau aptitude test and interviews. They are as follows;
1. Managvis Computer Training Institute
2. Tomruk iHub
3. A+ computers
4. nHub
5. SMARTWEB
6. Qitech Technologies
The partnership is a deliberate attempt to deepen private sector participation in the development of the Plateau State Technology Eco-system.
After thorough interviews and screenings which lasted for five days in the various centers, two hundred and forty successful candidates emerged. The third criterion for selection was based on their test scores. Ninety were successful for software development and one hundred and fifty for digital marketing skills.
Four training centres were outsourced to provide training for the successful candidates. Three centre had fifty trainees each for digital skills training and one centre for software development. The digital skills training lasted for two months while the software development was in the last phase. The project was supervised by the PICTDA project management head and the Code Plateau team. The project Monitoring and Evaluation was conducted by nHub Foundation.
INTERNSHIP
Eighteen Code Plateau Fellows received placements in seven organizations as paid interns. These fellows delivered values to these organizations and were eventually retained after the internship period which lasted for three months. More interns were subsequently placed in other organizations for the internship.
The strategy was focused around a value chain system where the Government equips young unemployed people free of charge with digital and soft skills required to aid them to get placed into job Positions and then subsequently have them repay their cost of training in the form of tax for sustainability.
As long as they are unemployed, they are not entitled to pay income tax which the government ought to benefit from. Therefore it is in the best interest of the government that they are employed so they remain a part of the value creation process of the entire state.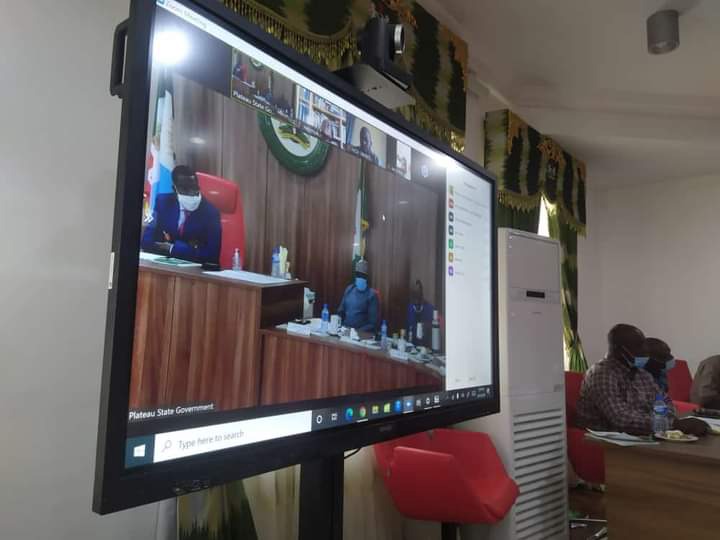 This is why the agency is focused on ensuring that more people get placements on paid internships across the state and even the country to further expose them to the technology industry as a way to increase the number of innovators in Plateau State. The fellows placed in organizations are represented in the table below.
Milestones
The achievements of the Code Plateau programme so far can be seen in the following areas:
1. Successfully trained one hundred and fifty graduates in digital skills.
2. Successfully placed eighteen in paid internship and many more awaiting placements.
3. Letters requesting support from the seventeen LGAs were written and responses were gotten from Kanke LGA who donated laptops to thirteen of her indigenes and Qua,an Pan donated eight laptops to their indigenes undergoing the training respectively.
4. Three (3) digital skills trainees have created online media news blogs and have deployed successfully.
5. Five (5) female participants were selected for NITDA training on ICT due to their impressive performance at the Code Plateau Training.
Cost Streamlining And Waste Reduction
The Plateau state government has issued guidelines for clearance of IT projects by all ministries, departments and agencies (MDAs) in line with Governor Simon Lalong's drive for transparency and more prudent spending of public funds. Under the new rule, MDAs are required to obtain clearance from the Plateau State Information and Communication Development Agency (PICTDA) for their IT projects.
The guidelines for clearance of IT projects is in conformity with the Lalong's administration's zero tolerance for corruption and "determination to ensure that public funds are used strictly for the benefit of the people of Plateau."
the new guidelines will ensure that IT projects are not duplicated; allow for integration of IT systems and services by MDAs to save costs, promote shared services, interoperability and improve efficiency; ensure that the technology and services procured are suitable for Plateau State from the point of view of security and the environment; guaranty indigenous capacity for after-sales-service to sustain the project beyond the initial deployment; and also help to promote indigenous content and preference for indigenous companies where capacity or the product or service exists; and that the technology being implemented is up-to-date.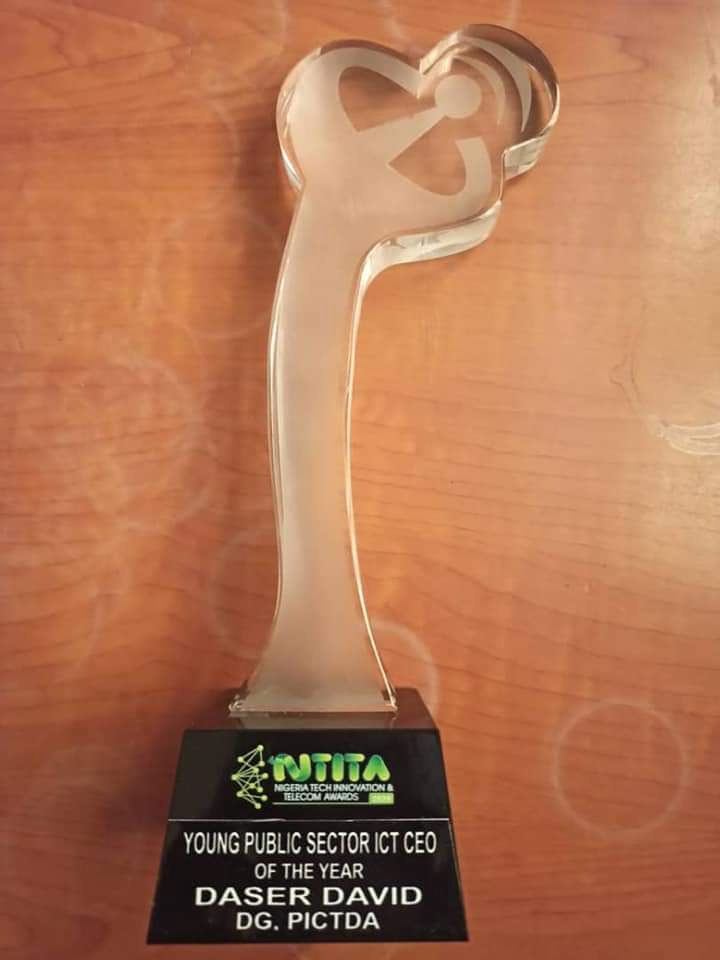 The guideline is presented to the Auditor General to ensure that every MDA during auditing presents clearance for every purchase of any IT equipment as well as deployments. Effective adherence to the guidelines is hinged on synergy among all government establishments and stakeholders. According to the Auditor General of Plateau State, ICT projects without PICTDA's clearance will be flagged and queried as a means to encouraging transparency in public spending.
Innovate Plateau (Innov "8" Plateau)
Innov"8" Plateau is a research-inspired initiative of the Rescue administration that would be looking at connecting several value chains of the economy.
As part of its strategy under INNOV "8" PLATEAU we would be:
• Building innovation hubs in the three geo-political zones
• Partner with the 17 Local Government Councils for the establishment of Micro incubators to serve as the connecting cluster with the zonal innovation hubs.
• Focus of these hubs would be on Agric-tech.
• Software development training and digital marketing skills.
• Local Government innovation, research and open data centers
It is worthy of note that kanke, Pankshin, Jos-East, Riyom, Langtang North and Quan'an Pan LGAs have shown interest. And the first Innovation hub has already been launched in Quan'an Pan Local Government Area.
(To be continued)