How government used Special Forces to brutalize, bundle peacefully protesting Plateau workers to court
2 min read
Peacefully protesting local government workers in Plateau State were violently dispersed on Monday by a combined team of security operatives.
The workers have for over three weeks been protesting over government's failure to pay them the new N30,000 minimum wage.
Gathering at the State Secretariat complex for their first round of protests in 2021 at about 10am local time on Monday, Special Forces of the Nigerian Army, believed to be attached to Operation Safe Haven, the Special Task Force maintaining peace in Plateau and Kaduna States, trooped along with Police and other Security Forces, firing teargas and brutalizing the protesters, it was learnt.
A protestor who would not be named for security reasons said the Special Forces, over 100 of them on motorcycles ran over some workers, causing severe injuries.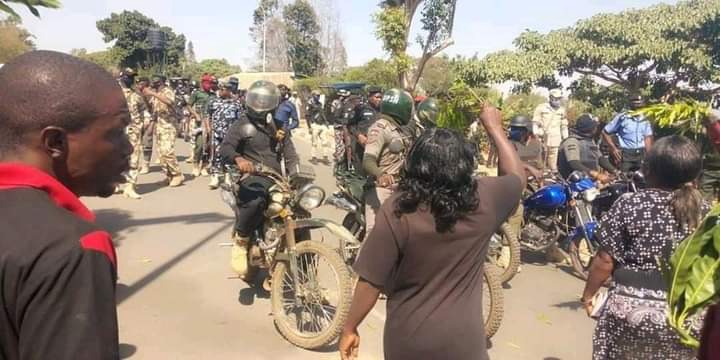 Some aged women nearing retirement said they were brutalized and their clothes torn by the securities.
Officials of the Nigerian Police and the STF have yet to comment, but several videos and pictures of the supposed violence have surfaced online.
About 80 of the protesters were arrested while being dispersed, and prosecuted at the Magistrate Court Kasuwa Nama and Magistrate JMDB, both in Jos.
They were charged with Criminal Conspiracy, Abandonment of Duty and Disturbance of Public Peace.
The prosecution presented their case but the case was adjourned to 15th February for the Defendants to open their defense.
The Defense Counsels – Barr. Daniel Mankilik, Barr. G.G. Achi and Barr. Johnson however applied for bail for the accused, which was granted.
The workers however resumed the protests on Tuesday, saying they will not give up until their demands are granted.
Securities again gathered to disperse them but soon withdrew, following reported superior orders.
Officials of the Local Government workers' union say government paid them half of the previous N19,000 minimum wage for nine years, despite repeated calls and petitions for an upgrade.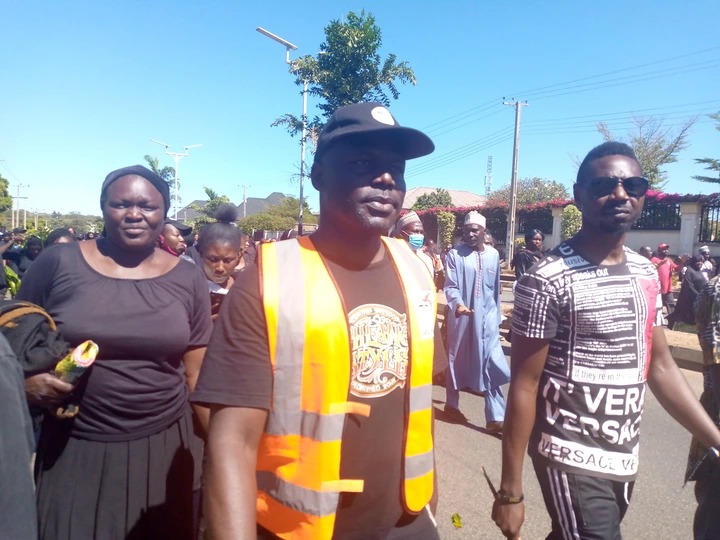 According to Mr. Joshua Bala, the Chairman, Nigerian Union of Teachers, the State Government began paying the upgraded N30,000 minimum wage last year but excluded its members.
The disparities, Bala said amounts to abuse of rights and a breach of labour laws.
The government has however insisted that it does not receive or manage local government finances and therefore could not be held for the shortfall in payments.