France gifts digital fabrication laboratory to Nigerian University
2 min read
Over 120 machines and accessories installed in the first ever fabrication laboratory
The government of France on Thursday launched a miniature digital fabrication laboratory it built for the University of Jos, in Central Nigeria. 
The near 50X100 size laboratory is equipped with 128 equipment and accessories – a design workstation, 3D printer workstations, computer numerical control machines, electronic work bench, mechanical workstation and art/craft workstation.
It is a result of an existing partnership the University has with France, for "prudence and staff exchange", said Vice Chancellor of the University, Prof. Sebastian Maimako.
France's interventions in the University started in 1980, expanding in the last decade with the sponsorship of five University of Jos staff in French Universities, and the establishment of a climate change research decade in the University.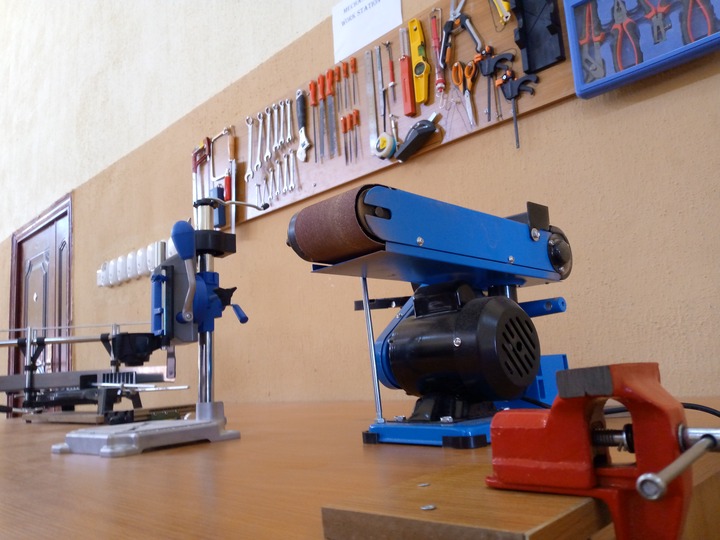 The new Fablab is the first of its kind, likely in Nigeria. Students of engineering from the country previously took manufacturing courses online at $5,000USD for Diploma certificates, said the Project Coordinator and Dean, Faculty of Engineering, University of Jos, Prof. Stephen Mallo.
The Fablab will however reduce the stress, as a place where "creative ideas are hatched, rapid prototyping is done as well as mentorship, learning and innovation takes place," said Mallo.
It is meant to facilitate "learning, research and innovation" for staff and students in the University and the entire human society where it will be needed, said the French Ambassador to Nigeria, Jerome Pasquier.
Governor Simon Lalong of Plateau State, represented by his Commissioner for Higher education, Goteng Audu, praised the French Government for the donations, pleading for other institutions owned by the State to be considered as well.