Another stunning innovation from Jos, a computerized hand washing device hits Nigerian markets
3 min read
A young Nigerian Engineer, Mr. Williams Gyang has built an automated hand washing device to reduce contact with surfaces and prevent the spread of Covid-19.
The device was built from locally sourced materials, it was learnt. It uses sensors to detect human presence, dispense detergents and water, as well as take body temperature without the touch of a button.
A screen on the machine displays recorded body temperature. Users with temperatures above 40°c get an audio alert to seek further examination.
"This is unlike anything we have seen around here," said Mr. Simon Lalong, the Governor of Plateau State.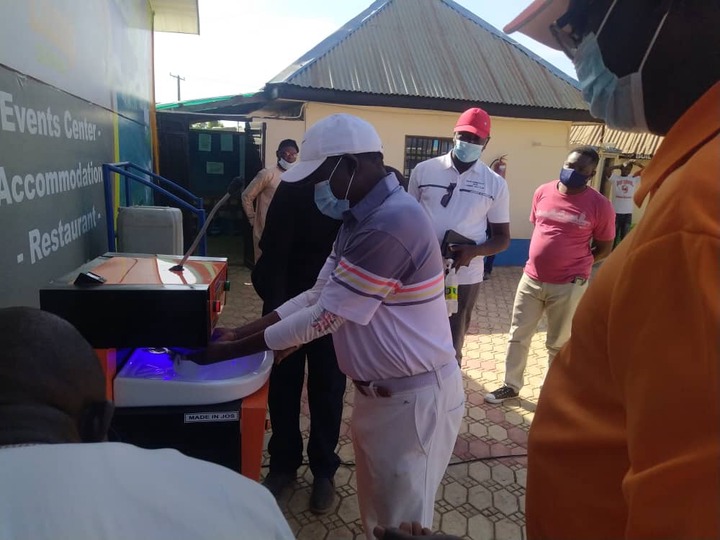 Mr. Lalong used the device at a local golf tournament in Jos, excited about the innovation. But this is the third remarkable innovation by Williams, targeting public health, without State support.
After fixing three ventilators considered to be unserviceable at the Jos University Teaching Hospital (JUTH), Williams, along with two others built an automated decontamination chamber, crowd control systems, automated hand sanitizer and electronic facemasks.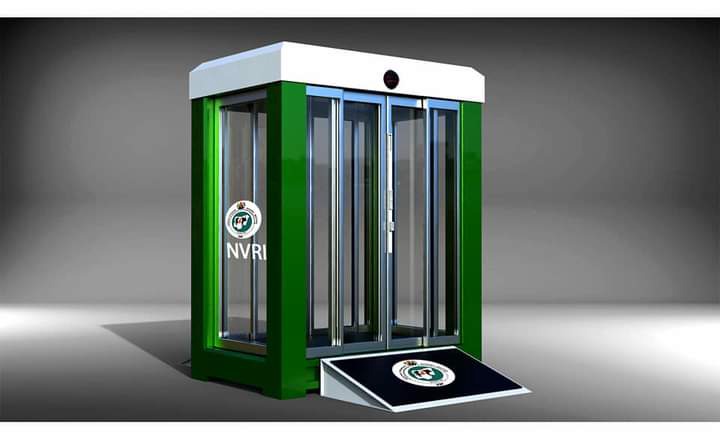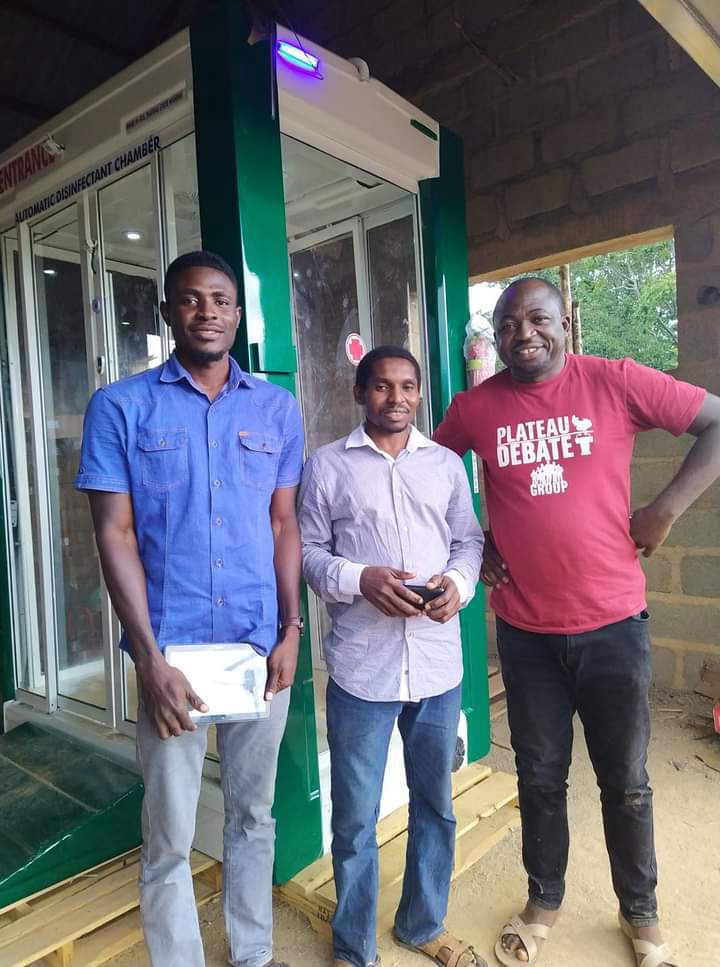 Williams (R) Nura (Middle) and Adebanjo (L) who built a decontamination chamber
The decontamination chamber was acquired six months after fabrication, by Super Eagles Captain, Ahmed Musa. Officials in the State visited and used the device but did not make any effort to promote or assist the engineers to mass-produce the device for marketing.
Williams and his friends took loans to complete the device before it was bought off by the Super Eagles Star, for use at his recently built sports center in Kaduna.
Musa, 28, has advertised the innovation to at least two Governors. He is currently working with the engineers to produce more of the device for use in other sports centers he is building in Jos, Kano and Lagos. Hence, some of the devices are currently used by private individuals and organizations, it was gathered.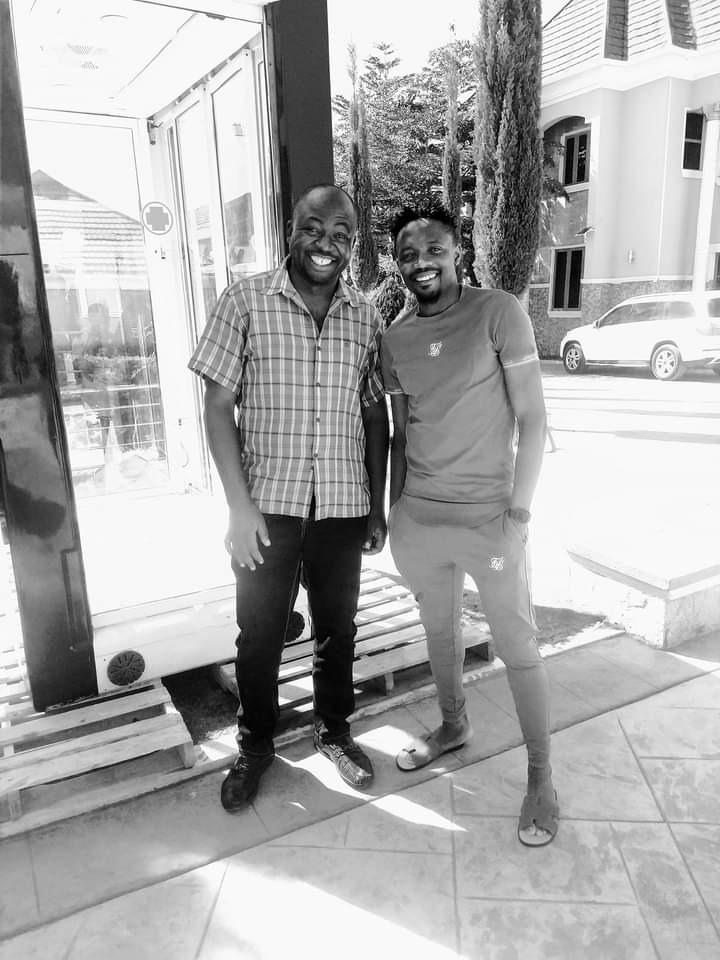 Williams Gyang and Ahmed Musa
The State has supported other innovations, providing networks for finance, marketing and promotion. Williams and his friends are driven by passion, hence their consistency, despite the low support.
"We are thinking Plateau and acting Plateau no matter the challenges. There are many potentials in Plateau State and all that is needed is a little push. We can produce more of these and sell abroad instead of taking our money abroad to bring things we can produce," said Williams in a media interview.
Williams was recently named "Covid-19 Hero" of the year 2020, by the Plateau Man of the Year Award.
The award was an encouragement, as Williams puts it, not just to him but to many young people who are "taking steps in silence".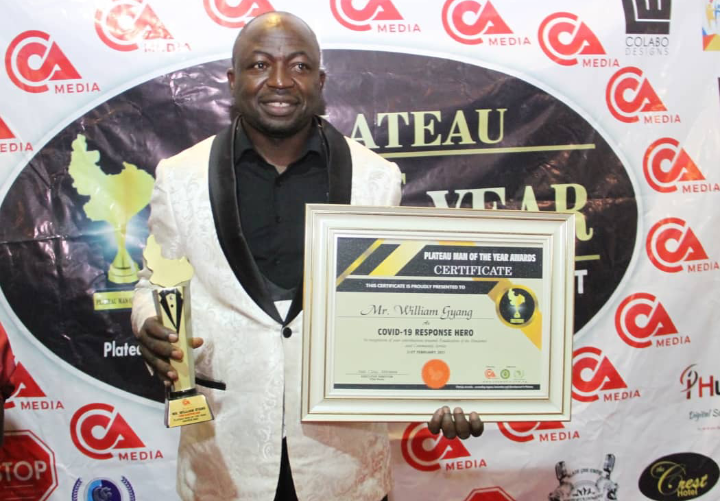 "This is a confirmation that one day, the breakthrough and the recognition will come," said Williams at the award ceremony last month.
Williams was grateful to the Federal Government of Nigeria, especially the Secretary to the Government of the Federation, Mr. Boss Mustapha, who commended their innovation during one of his national press briefings.
But, the innovators need more. "We look forward to support and sponsorship by the Federal Government for Mass production of these equipment," said Williams. No Official comment has been made on the request.