6year-old Plateau guitarist aims for global rating
3 min read
Greatness Ayuba Mallo
Master Greatness Ayuba Mallo, 6, a Primary 1 pupil of Ben Zion Royal Academy, Abuja, might yet be another star, breaking forth from the Galaxy, to change Nigeria's story.
From age 2, Greatness started to mime and play music from self-improvised drums. His father, Machief Ayuba Mallo, was once a choir instructor in Johannesburg, South Africa. He has also been band leader in St. Georges Military Protestant Church Apapa, Lagos, Lead Pianist, Director and Choir Instructor in different Churches in Jos.
However, Greatness started showing interest in music independent of his father. "Each time music starts to play, he would try to recreate the drum sounds using just anything he finds," said Mr. Mallo.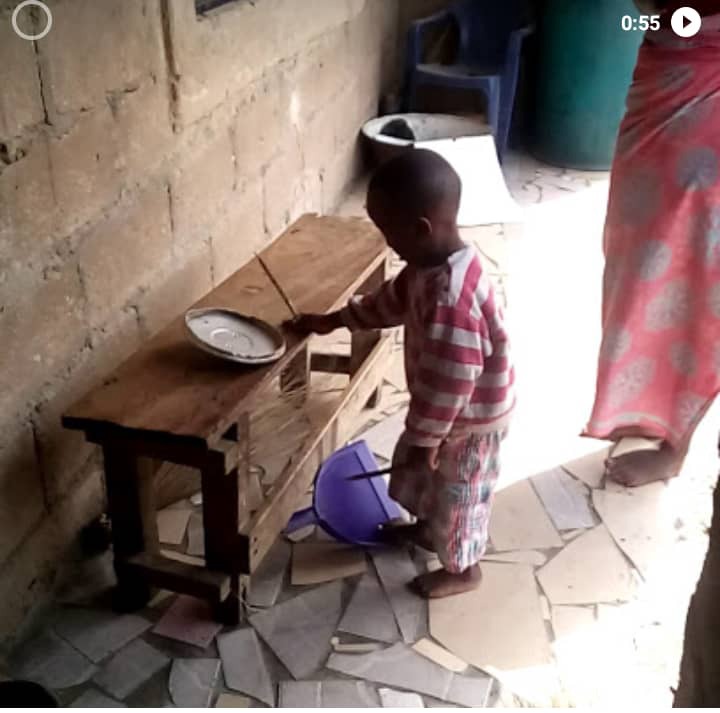 When Master Greatness started to improvise drums, long before kindergarten, Mallo thought to enroll him in a music class. That however didn't happen until three months ago, but Greatness has shown "incredible" skill, said his instructor, Mr. Tangkat Dachom.
"He learns faster than many adults I've trained. He understands the tonic movements of sounds and keys combination. Greatness is simply incredible," said Tangkat.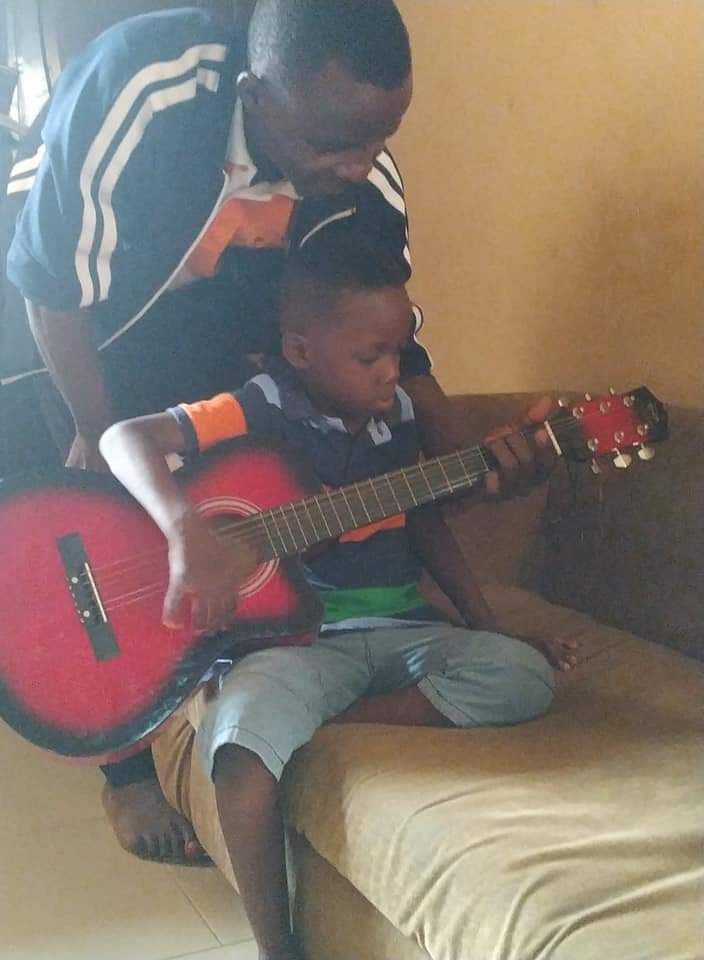 On Sunday, Greatness threw worshippers into frenzy at Church of Christ in Nations (COCIN), Karu Phase 2, Nyanya Gwandara, Keffi, when he presented a special number during a Church service.
In a video shared by Church members online, Greatness masterfully plays an oversized acoustic guitar, as he sings a Christmas song. His voice has yet to stabilize, but Greatness is incredibly great on keys and cords.
Watch Greatness Ayuba Machief play at Christmas carol
In a telephone interview, Greatness said he wants to be like Flavour, and some top rated international stars, whose names he said he could not remember. Academically, he is training to become a pilot, but music, he said, will remain a part of him. "I love to sing. I love to play music, and I want to be the best," he said.
Greatness is only 3months old in music classes, which he only attends twice in a week. His skill so far proves he could be great if given support.
Michael Jackson started off as a kid, but died a global legend. Justin Bierber also started music as a child, but today, he is celebrated globally. Greatness being an instrumentalist makes him potentially greater than these and many others that have risen to fame from childhood involvement in music.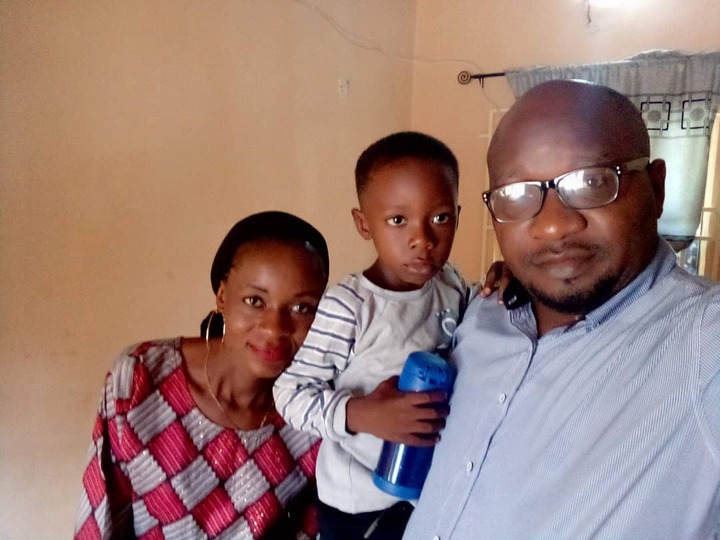 If supported he stands to add to Nigeria's records of achievement, and possibly contribute in erasing the bad image of poverty and crime on the country.
Not only him, but many kids in Nigeria, who have exceptional gifts and passions. Many have lost their dreams to lack of finance or support from parents.
Ayuba Mallo has started by giving his own child support. Other parents should learn from him. It is better to stand by them from childhood, than allow them grow to seek mentors outside, who could end up instilling bad morals in them.
The government could also develop programmes to enable children discover and develop their talents from infancy, to reduce overdependence on civil service jobs, and the growing unemployment in the country.